Greetings from busy Shanghai!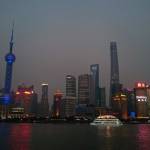 More than 5 weeks have passed by really fast. During that time I have done some practical training in the hospital and went to some lectures in our campus. Of course part of my life is enjoying free days, travelling around and getting known some Chinese habits and lifestyle.
Internship have been mostly interesting. First I was 4 weeks in Children's medical center and last week I started to work in Renji hospital. Chinese way of nursing is mostly the same than in Finland, but of course there is things what they do differently.
Here in China you don't need to be alone, ever. Sometimes it's too much, specially in the morning when you need to push yourself into a subway. Fortunately rush hours last only couple of hours, so I don't need to change my special morning rutin.
Food culture here is really interesting and I have tried to experience that quite a lot. Maybe in the future frog, special Chinese eggs and stuff are part of my diet.

I have enjoyed my weeks here a lot and maybe I'll miss China at some point after home coming. But for a now, I don't need to worry about that stuff because I still have some weeks left. So what's next? Summer days, Beijing, party, studies and of course a lot of smiling.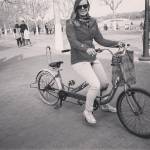 Cheers!!
Mari