Hallo!
I have spent many amazing days in abroad, It has been almost 4 months when I arrived to Esslingen am Neckar. This city is more than 1200 years old and you can find unbelievable amount of grapevines from uphill regions. Location of my dormitory is one of the best, it takes me less than 5 minutes to get school and about 10 minutes to train station.
One surprise for me was that the school food is usually very salty and you need pay extra if you want salad and drinks.  Teaching style is maybe a little bit different and more broadminded than in Finland. Most of the Professors speak fluent English and it is easy to understand what they want to say. Next year I have only one exam and project work to do.
All in all I time in here has been great, I have met awesome people and enjoyed everything to the full. The most I have liked gorgeous trips with incredible people.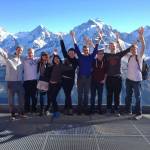 End of the September Volkfest took place in Bad Cannstatt and it lasted 2 weeks. It is similar event than Oktoberfest.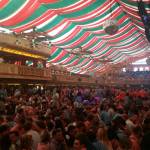 Medieval Market and Christmas market is arranged in Esslingen in December. It is very popular event, which appeals to people.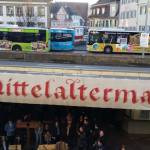 Einen guten Rutsch in neue Jahr!