This is a postcard from China, one of the culturally richest country. So I have started my exchange in China from August 2018 at the Qilu University of Technology in Jinan, the north part of China. This is my second home country and looked forward to this exchange journey!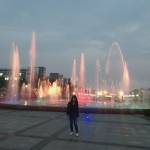 (This photo was taken a front of the library of QLU, nice fountain!)
Studies weren't so easy, okay the hardest part was the weather. It was so hot in China when I arrived, almost 30 degrees. And of course, there was no air conditioning, and for some reason, those fans never worked… But fortunately, exchange students had air conditioning in their room, so whenever the lecture finished, I enjoyed my study in my room (or "our" place with my roommate). Besides the heat, for me, everything went well (okay, Chinese professors had a quite strong accent, but you would get to familiar with that).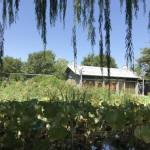 (Jinan Expo Garden near by the school)
Usually, I hang out with my friends during my spare time. Attending to the local church and had a few travels on the weekend or holidays. Oh, and Business Street was s cool place! Basically, I could find everything from there, like gyms, restaurants, karaoke, pubs, bakeries, stores, hairdressings etc, just everything!
Having a bicultural background was helpful for me to adapt to this country. Surely, there were some difficult times and it was hard to adjust to the local way of acting. But finally, everything went well.