Wels, such a tiny and traditional city in northern Austria where I decided to spend my exchange semester. The city with its all train connections wasn't a bad idea at all!
I am studying in Engineering Wels campus of University of Applied Sciences Upper Austria. Studying here is not so different and teachers use the same methods. The campus itself is very nice and there has been spent many late hours especially in January. Campus food is more expensive (4-6 euros) so eating in dorm or making own food are more common options among exchange students.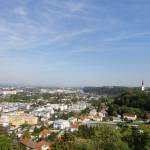 Wels
Concerning to organized things any problems didn't occur, and all things went like they were planned! Courses I chose were interesting but very quickly I noticed they were challenging for me. Let's see later how I did!
It's fun to think about differences afterwards so here I have a list with things I noticed to be a little different comparing to studies in TAMK:
Students are almost always in class before the scheduled time and some teachers close the door before classes are planned to start. Going to class after that is more eye-catching.
Sometimes during lectures students really throw the comments and answer if teacher is asking something
You schedule will be different every week
One thing you get also familiar with: very late lectures
Lot of questions and little time!
Now when we come to the more interesting part I can say travelling is very easy from Wels to everywhere and during the first month I came familiar with many beautiful places. Views here are something amazing! Also, exploring in Wels during the sunny days was so nice. My exchange wasn't only travelling from place A to place B or studying. Good restaurants and cafes are locating in Wels for spending spare time with other exchange students. I can name at least three places that I am going to miss: Urbann Café, restaurants Lili Asia (very cheap and delicious) and Indiya, and Bar Stadtbeisl Wels (one place for karaoke nights).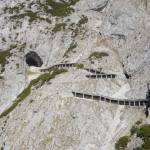 Eisriesenwelt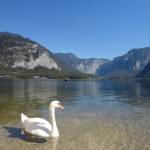 Hallstatt
Mit freundlichen Grüßen,
Riina