I have been living here in Crete a month now. I live in a small village called Vamos. It's located seven kilometers from the sea and 25 kilometers from Chania. Vamos is a traditional village which offers tourists agricultural experiences and a get-away place from mass tourist destinations. Now in spring the nature is very beautiful and green and the climate is not too hot (today only +30) .
I'm here for almost three months, doing my practical training. I study tourism and after this training I only have to write my thesis and then I can graduate. I'm working here in a small company which is run by only one Finnish lady. This company brings Finnish tourist groups here for one week at a time. We arrange them breakfasts, activities and a dinners for the whole week. We have visited wonderful places during this month and I have learned so much from the groups and from Merja my mentor/ business owner. Groups are usually middle aged or older and they choose to come here to see the real life of a normal village. I have really enjoyed the training so far, and I'm already little sad that I have to leave `soon`.
I have worked long days since I got here, some days with the groups lasts from 9 am to 10 pm and there is only two hour break in the middle. But when there is no groups we have normal office hours during which I update and prepare the new webpages. In my spare time I sit by the pool of my hotel, drink tea in the cafe and speak with my local friends here. We have also made some trips with my boss in our day offs. On Saturday we are probably heading to the beach with some friends.  And I'm planning to rent a car on the last week when i'm here and travel around the Crete!
I have really enjoyed my time here and I'm planning to come back in the autumn with my family so that they can understand how I'm so in love with this place! I'm also hoping to find a summer job from Crete for the next summer season. I'm learning all the time so much about this island and the people that i need to come back. And I have realized that I really want to learn this language to understand even more. I'm waiting forward for the last moths here!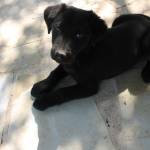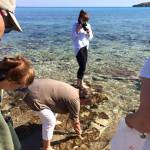 Hopefully there is no snow in Finland when I come back.  See you in June!