Hi I'm Celine! I'm a 2nd year student of sustainable urban development (administrative science stream). I'm from sunny Singapore, but I've spent most of my childhood in other cities such as Melbourne, Shanghai and Tokyo. I love interior design, cafe hopping and scented candles/ aromatherapy. Totally an "awww look at the sky" kinda person too. Here are some of my favourite places and things to do in Tampere 🙂
Being in a new city can be very overwhelming, there are so many new places and attractions which  seem interesting. Given all the marketing done by places to claim that they're the best, how do you  know which is the real deal and whether it is worth your time, and of course the moolah (our sweet  hard-earned money) to begin with? In this blog I will be sharing my unfiltered review about my favourite places and hopefully they can become your new favourite places as well.
As a child I never had to worry about buying clothes as well as furniture goods. All was well until I had to live independently in a foreign country that I started the hunt for such items. My oh my when I realised that although it is convenient to purchase new items from places like Ikea and Jysk, they easily add up to a huge sum (one that may be way out of the student budget). That's when I found out the existence of second hand shops in Tampere. Ladies and gentleman may I present to you the art of "thrifting" (inserts shiny emoji). In addition to the affordable prices, one could justify their purchases  to be part of doing charity (literally). UFF is one of my favourite places to shop for clothes and all the proceeds actually goes to helping child education in Africa! There are 3 outlets in Tampere, two in the city center and one in Hervanta. There are also super discount days ( eg 1 euro day) where the whole store is 1 euro (No kidding!) This is especially useful for exchange and international students who may not have suitable clothing for winter, and it is actually recommended to buy your winter clothing here rather than packing it in your luggage. A close second would be Bueno (located in Tammela) where they have a huge selection of clothes as well. As for furniture, my favourite places to thrift include Nekala Reuse center and Lielahti Reuse Center. Both offer delivery to your place for  an additional fee, which is very useful for students who do not have a moving van or a driver's  license.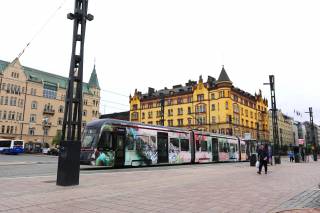 Moving on to food places (yum), I personally love studying in cafes as I feel more productive and
awake outside. Some of my favourites include Puisto café, Espresso house, Fazer café and Bakery
Café. A lot of these places have student discounts so remember to order your student card from the student union if you haven't done so. (Trust me its definitely worth it). Also how can I forget the iconic pyynikki coffee shop. Having some munkkis (donuts) while looking over the amazing view from the tower helps me relax and recharge for another working day.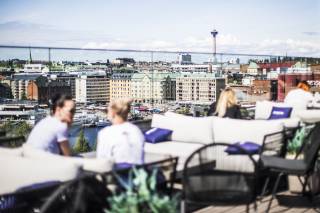 Alrightly! That's about it for today folks. If you have any questions regarding the places above feel
free to drop me a message and I hope you will enjoy your time in Tampere as much as I do. Cheers!
You can chat with Celine on Unibuddy here