There is, for example, Rajaportti sauna in Pispala, community sauna with a separate space for women and men. It is Finland's oldest, still operating public sauna. The atmosphere there is quite exceptional and there is a lovely café which serves delicious treats for sauna guests. Despite all this, I'll admit that my personal favourites are Tampere's lakeside saunas. There is simply nothing like a refreshing swim in the water in between sauna turns. Since the lake water here is relatively cool for most of the year, sauna isn't only done during the cold season – it is popular in summer as well. However, ice swimming in winter is an incredible experience that I would challenge everyone to try out!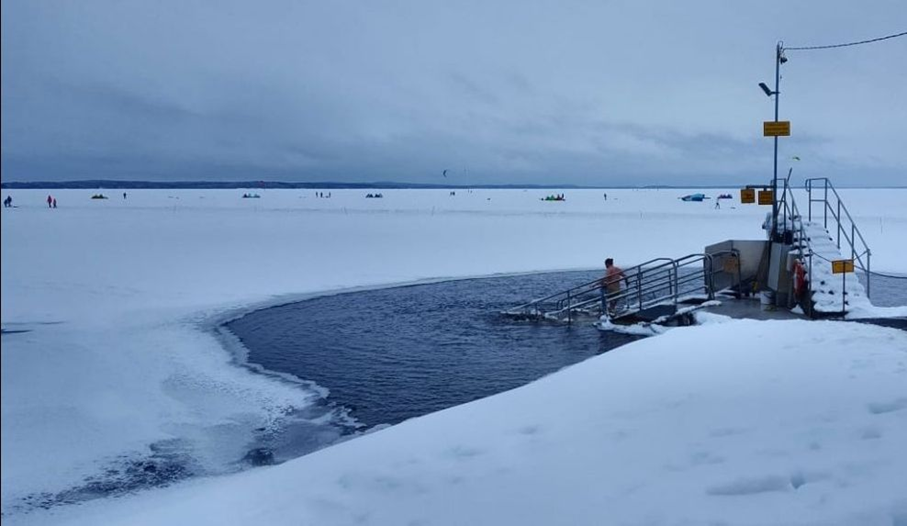 Perhaps the most remarkable saunas on Tampere shores are Suomensaari sauna, located on a small peninsula north-west of the city, and the saunas in Rauhaniemi and Kaupinoja, north-east of the centre. In these places, right at the lakeside of Näsijärvi, the saunas are mixed-gender and visitors wear swimsuits. And these saunas, as well, are known for something that distinguishes them. Regulars at Suomensaari sauna appreciate it for its idyllic location and cosy ambience. Rauhaniemi's 'folk spa' offers, among other things, two permanent sauna rooms which differ in size and temperature. Speaking of temperature, Kaupinoja sauna is notorious for its relentless heat which can reach up to 99°C in the hottest corners. Sauna newcomers, beware! 

If Kaupinoja-style temperatures are too much for you though, you can always go and sit in a lower row in the sauna. All the saunas have several levels and only the hardest, most practiced sauna goers manage to stay on the highest bench for a longer time. That's because water is frequently poured over the burning hot rocks and evaporates, creating a steam – Finns call it löyly – that travels upward and lingers in the corners of the room. Although I have been to Rauhaniemi and Kaupinoja sauna countless times, every visit is still special: sometimes the lake water is calm and the sky is clear, so you can enjoy the most scenic sunset. On other days, stormy wind creates wild waves and feels colder on your skin than icy water.  
By the way, when you visit any of these saunas, don't forget your sauna drink! Many sauna goers have a beer or non-alcoholic beverage when cooling down on the benches outside the sauna buildings. It's also common to bring sausages along that can be roasted on a BBQ grill and which make for a good snack during sauna breaks. In summer, I'm used to seeing people have entire picnics outside the sauna. 😀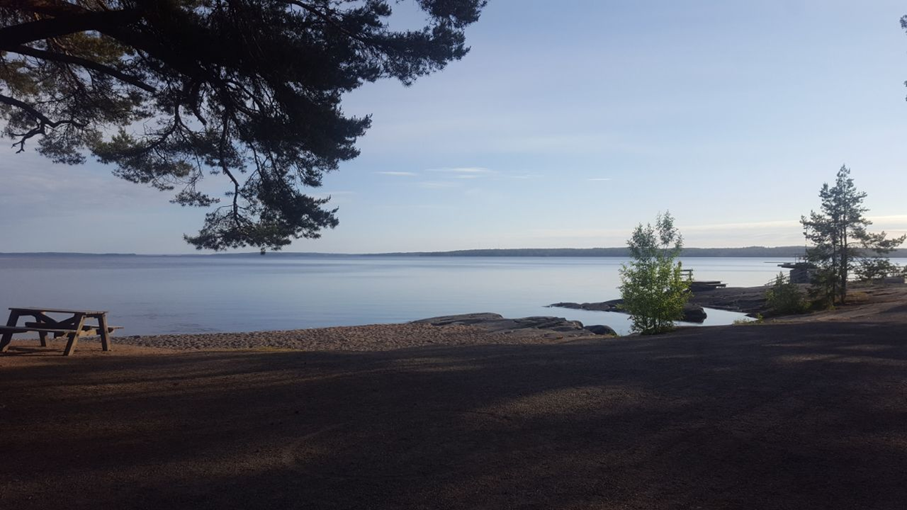 Saunaravintola Kuuma (sauna, restaurant & bar together) offers a bit more of a classy experience. Located in the harbour area with a nice opportunity for a dip in the water, you can enjoy your favourite fancy drink while on a cooling break from the sauna. There are two different sauna rooms, one is a traditional wood-heated sauna, the other a modern smoke sauna. My favourite Kuuma offer is their morning sauna! Once a week, on Thursdays, the sauna opens as early as 6.30 am and a Finnish breakfast is served to sauna visitors after the invigorating morning löyly. 
So, once you are in Tampere, grab your friends and go to visit one (or all :D) of the city's public saunas! 
-Tatjana