Halmstad at the time of application was the only place in partnership with TAMK where it is possible to take Environmental Engineering studies. I also wanted to develop my Swedish skills even more.  The decision was easy then! Unfortunately, Halmstad University (Högskolan i Halmstad) did cancel the environmental studies for this spring. Therefore I decided to take Energy Engineering courses which have actually been in connection with our studies at TAMK. Next up I will tell you more detailed information about my course decisions.  
Wind Power Technology 
Wind Power Technology –course focuses, as it says in its name, wind power and wind turbines. We have had three different teachers teaching us different aspects on wind power technology. We have gone through contents like winds, aerodynamics, rotor design, electricity, controlling, siting, history, environment and economy during the course. Also, words such as wind-speed ratio, The Betz-limit, optimal chord length calculations and foundation designs have become familiar with me.  
I have really enjoyed this course. The highlight of the course was actually CLIMBING a wind turbine!! On 11.5.2023 we climbed Vestas V27 wind turbine which was 35 meters high. We climbed it with using harnesses and a safety helmet and our teachers have been trained for this. It was an unforgettable memory!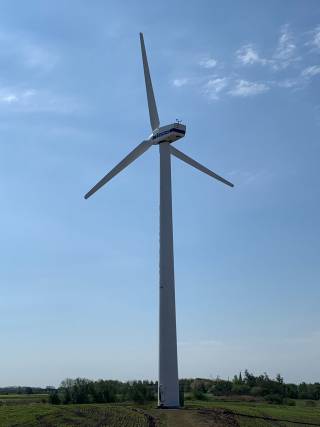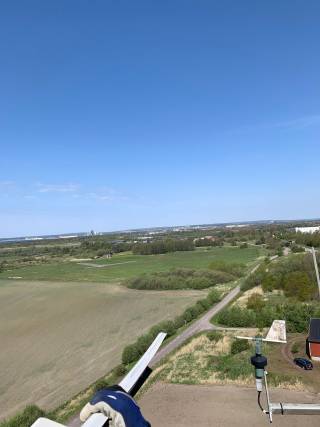 During this course we also planned a wind turbine location using WINDPro software. From there it is possible to choose almost any type of turbine, put it into a map and do calculations such as annual energy yield, noise calculations and flicker (shadow) calculations. This was a really fun project!
Renewable Electricity and Storage 
Renewable Electricity and Storage course aims to deepen our knowledge on wind power, solar power and electricity storage. We have also been doing a laboratory assignment where we are planning an off-grid (not connected to the electrical grid) cappuccino shop, which works with solar panels. 
District Heating Technology 
District Heating Technology course consists topics related to technical, systemic, economic, environmental and future of district heating. We have also had a study visit to Halmstad CHP plant (combined heat and power) where we got to see waste incineration and steam pipes turning that to electricity! 
Bioenergy 
Bioenergy course was the most related to my studies. We went through topics such as different biomasses, availability of those, bioenergy plants, biofuels, cultivation and harvesting, problems and limitations and technology that can benefit from bioenergy.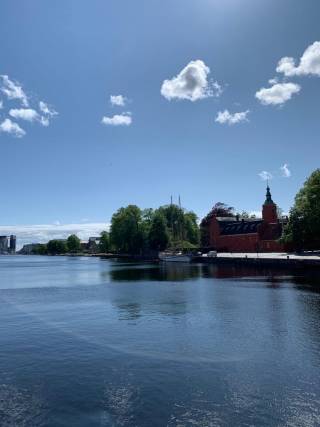 Overall, I have been happy with the course choices I have made. I was worried for the emphasis of physics in these courses but they have been very manageable. I would definitely recommend taking the Wind Power course since wind power will be more and more visible in the Finnish landscapes in the future and I'm sure there will be a need for wind power professionals. I have also taken a Swedish course to keep up my Swedish skills.
Hälsningar,
Anni