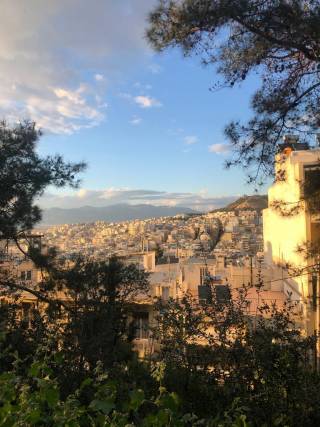 I'm doing an internship in the Hellenic Red Cross – Multifunctional Center for Refugees and Migrants. It has been a very interesting place to work at. The center is quite big and it provides many services like kindergarten, legal advice, social service, language lessons etc. The most interesting part or the place are the meetings with the refugees because you can never know what to expect when a new beneficiary comes for their appointment. The appointments might be about a sensitive topic to the beneficiary and they also require staff to be present and focused. Therefore I'm glad that the environment in the workplace is very open to conversation and questions.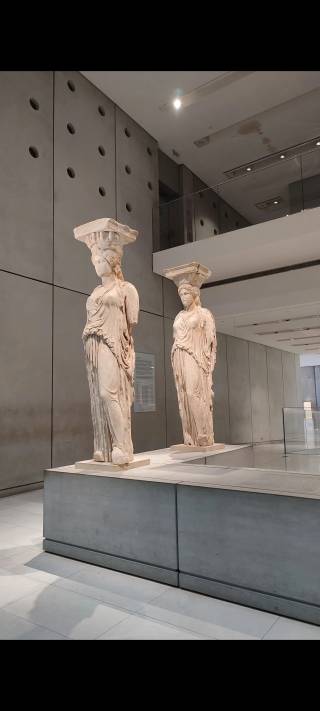 My spare time in Athens has been surprisingly busy. I'm living in a hostel of the Finnish institute in Athens and almost all of the people there are in the same situation with me (living alone and studying/ working in Greece for a short period of time). I have made a lot of friends and we have gone to museums, dinners, hikes, to the beach etc. On top of that I have training sessions at a gym and I have participated in a weekly activity of playing darts with some archeologists.
There are not many big differences in the working culture between Finland and Greece. The main difference I have noticed is that there is a lot of chitchatting and small talk which as a Finn I'm not very good at. In Greece the working culture in general is more relaxed than in Finland and people are less worried about small things. The social workers in Greece are also very busy just like in Finland, but in my opinion they still manage to sound less stressed. What I love about the Greek, or atleast the Multifunctional center's working culture is that someone always brings breakfast, sweets or lunch for everyone to eat!
Ya sas, Sonja