Hello everybody!
I am doing my exchange in Malta. I´m here for two months and doing a 6 week clinical placement in Mater Dei hospital. I was placed in the operating theatres and just finished my hours there this week. My mentor works as a releiver, so she goes where she is needed. Our days started at 7am and then we would wait for the info, which theatre to go. Here in Malta nurses work in two shifts ( finland 3 shifts) from 7am to 7pm and night shift 7pm  to 7am. But there is exceptions, like my mentor, she only works till 5:30pm. I havent´t work in the theatres in Finland, so I can´t compere everything, but here are some things that are different from Finland.
People are not so on time and it is normal example: coming to work (leaving work), time before another operation
There is religious symbols all over the ward, in offices and theatres
There is no coffee machines in the break room, insted there is sandwich grill. And here many people just have only a sandwich for lunch
Hygiene is not so good as in Finland. Nurses have more jewellery on, and some of them have their nails done. Also people don´t desinfect there hands or change their  cloves so often here. But it is good to notice that things that need to be done sterile, they are really done sterile.
On my free time, I have travelled with a bus or a taxi around the island to go to see views and swim from beaches. Also I go play volleyball on wednesday evenings with other students. Also when I came here I walked a lot! It was the best way to see the close areas.  Last saturday I participated on a day trip to Comino island, which is a small island next to Malta main island. Had a nice day with other students. Some times I just relax at my apartment alone or with my flatmates. Watch movies or series.
Now the last weeks I am here, I will try to get some school work done for Tamk and then have a holiday.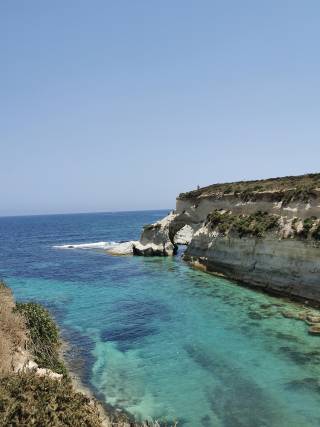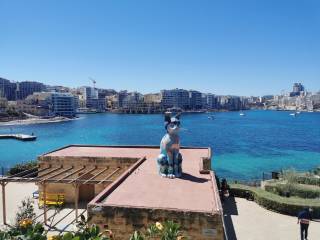 Br Suvi