Hej! My name is Outi and I am a third year radiography student from Tampere and I spent three months in the city of Bergen. I took studies in the Western Norway University of Applied Sciences and paricipated in a five-week period of clinical training in a local outpatient injury clinic in the radiological department. The main language of the studies was English but duirng the clinical training I spoke Swedish with the patients. I could see that the patients appreciated me for at least trying to speak their language even though sometimes I blabbered something that didn't even make sense. The positive feedback I got from the patients and fellow radiografers made me feel welcomed to the unit. That was propably one of the biggest differences compared to the clinical trainings I've done in Finland. In Norway they included me in conversations, they asked how was my weekend on mondays, they really wanted to teach me on things I asked about. That sadly was something I hadn't experienced back home. They weren't "all about the job", they really cared for patients and made sure they got the best treatment they could give them. The Norwegians way of working is something I long for here in Finland.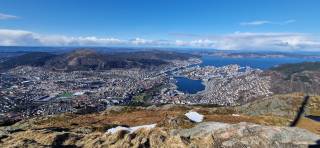 Most of my time there I spent with school work from there and assignments from back home, thankfully I could still find some time for myself. Bergen is surrounded my mountains and considerin hiking is not my favourite form of physical activity I still hiked up a few mountains. As I heard from locals that one can't just go to Bergen and not climb up. I'm glad that I did because the views were breathtaking and so worth the effort!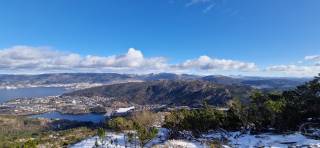 With a few fellow erasmus students we managed to clear up couple of days from our schedules to go on a roadtrip. We drove about 860 km during three days and spent two nights in airbnb's. At times during the trip I felt like the views weren't real because I had never seen anything like that! There's some photos below I took on the road.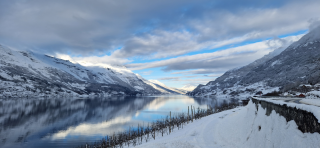 Stegastein Viewpoint
Hardangerfjord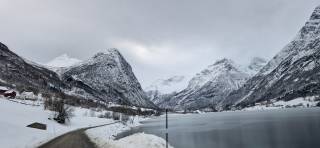 I had never been to Norway before but after those three months there, a part of me definitely stayed there. I miss the mountains and the people and the life there. Someday I will be going back, at least for a visit. I was scared of going in the beginning but during the exchange the feelings changed into "the best decision I had ever made". So, until the next time.