Finnishness is a complex word and includes so many things related to being a Finn or identifying as a Finn.
Living in Finland 
Living in Finland will give you its full spectrum of seasons. Autumns and winters are dark and cold. Springs are full of light and summers are warm and sunny.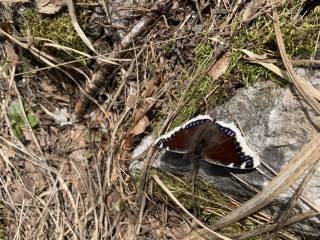 Living in Finland can be costly too. Finnish people value nature and cleanliness. Finland is a clean country and our recycling rates are high. The roads are well maintained. You will often see Finns nordic-walking or ice-swimming! It's also good to remember that Finns love sauna and they think it's weird if you don't have a sauna in your house!
Sisu 
The word "Sisu" has no direct English translation but every Finn knows what it means. It can be translated as having the strength and willpower.  
Sisu describes Finns. We are hard-working. We get through dark and cold winters. We are eager to educate ourselves to the highest possible level. We are innovative and ambitious.  
My experiences of Finnishness
During my upper secondary school, I was an exchange student and went to the UK for 10 months. It was an amazing experience and thought to myself that I could come back and study here. But still during my exchange I realised how much of a Finn I really am.
I loved to explain things about Finland and being a Finn to local people. I realised how "proud" I was to be a Finn. I explained how things are done in Finland. I was happy to tell them about the snow and Northern lights, Santa Claus, saunas and reindeer. I explained the high quality education, food traditions and celebrations with the British people. At that time I realised what Finnishness meant to me.
Yours,
Anni