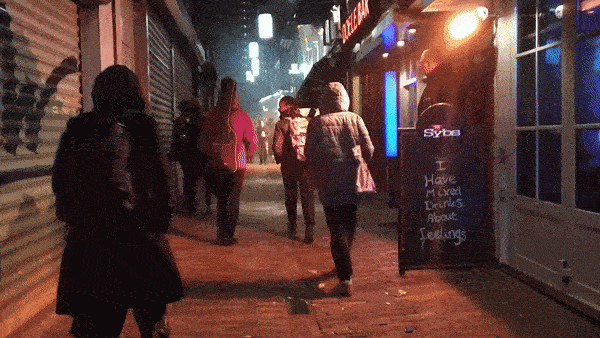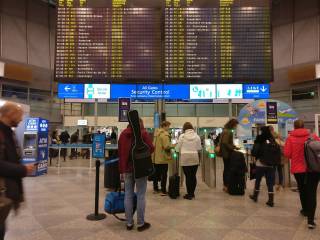 Let's have a brief insight to Ükku's gig trip to Leeuwarden, Netherlands. On this trip we had two gigs at two different festivals: "Media and art festival Luna" and "Explore the North" that took place on 22.-23.11.2019.
The role of our team members were:
Daniele Gavenaite (Ükku): vocals, synths, electronics
Maria Badji: drum pads
Vincent Masse: guitar
Anna Haaraoja: tour management
Our journey started from Tampere by an evening train to Helsinki. There we stayed over night so that we could catch a plane departing 7am. We would have the first gig the same day so we headed towards Leeuwarden right after arriving to Amsterdam Schiphol Airport.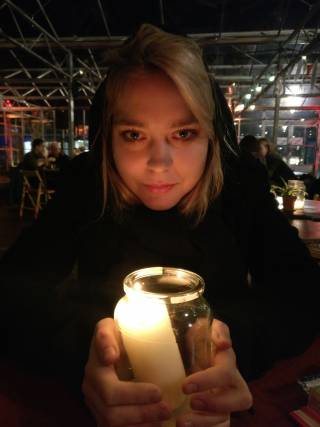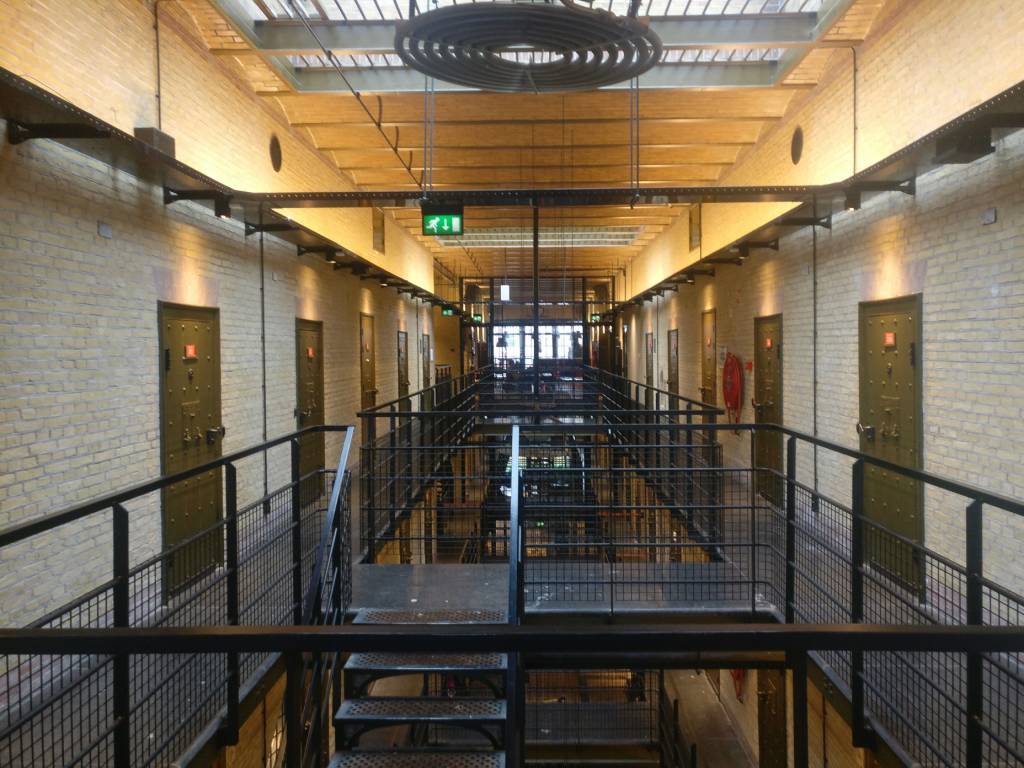 The place of our stay, Alibi hostel's interior was impressive as it was kept loyal to its past. It's a former prison surrounded by a moat. After choosing dorm beds for us, we headed to Academie voor Popcultuur to have lunch. There we met our friends from our school that were at the song writing period. They seemed to be super busy producing songs and we were about to check the venue of the first gig.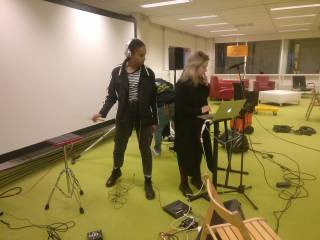 The first gig had major problems on so many levels, but we managed to get it to work together. There must have been some kind of a gap in getting information going between people, we assumed.
At this gig, we really got to use our knowledge that we all used to make things work. We had an "extra band member" during the soundcheck too. The sound engineer disappeared after some time, so we had to figure out how to fill this gap. The artist decided that she wanted someone who she already knows, rather someone who she hadn't met before and that's how a tour manager became a mixing engineer.
Let's say that we definitely learned how not to arrange things and managed the situation pretty well.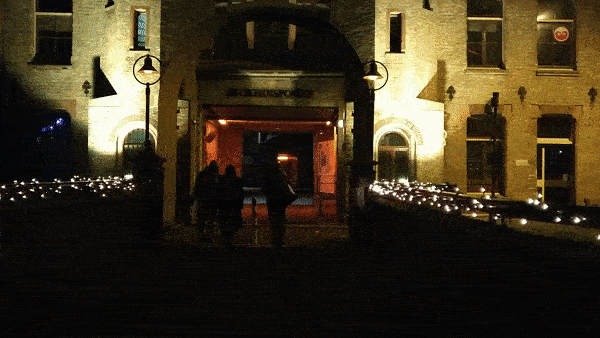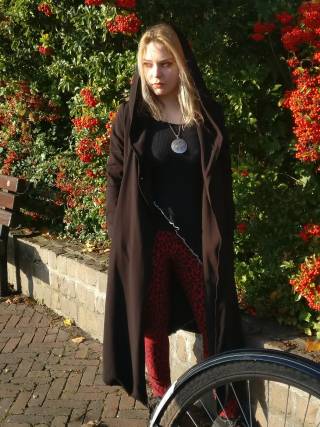 The next day we met Jantina Talsma, a professional photographer who had arranged a photoshoot for Ükku. Jantina had searched for the most beautiful places. We also got a chance to get to know the town as we walked to the places Jantina had thought to visit.
We had a few hours to spare so we went for a sightseeing walk. The Finn of our group was mesmerized by the buildings as old as 400 years and the layers of architecture these buildings had. The narrow streets framed by all kinds of doors and colourful walls were something that could only be seen in games. Other band members weren't that impressed since the architecture is historical in their home countries too.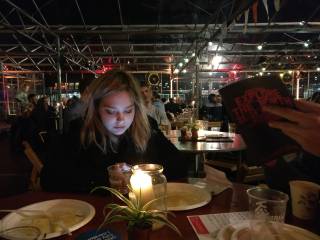 The venue of the second gig at the Explore the North festival was near Oldehoofsterkerkhof tower. De Stadskas structure was built for this festival and we had our dinner there.
The gig itself was in OBE and we would have the most professional sound engineer. The stage was delightful to watch and really complemented the show.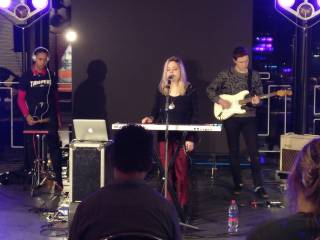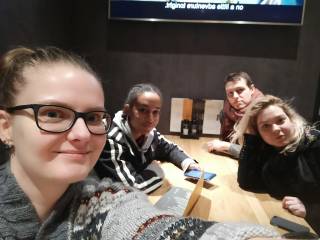 Our team having a small break before heading home from Amsterdam airport. This trip was a great combination of work and fun. We had a functional team which worked together towards the same goal.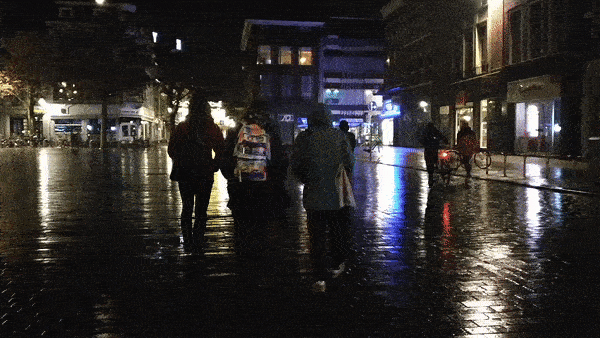 Text, photos and gifs by Anna Haaraoja 2019