I live in a house with six other international students and workers. As I am used to living on my own, it has taken some time for me to adjust to the new living situation. I love all my roommates though. The house is filled up with different cultures as we have people from Italy, Germany, Spain, France, and Brazil. Of course, I bring in the Nordic culture. 🙂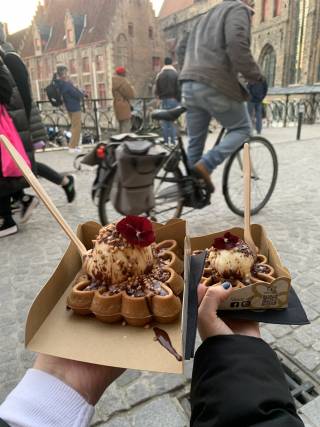 I'm the only international student in my class. The teaching language is mainly Dutch, a language I don't speak, but the teachers try their best to speak English just for me. The rest of the class have known each other for two years and obviously speak Dutch together. This has been difficult at times, but I'm hanging in there.
For my classmates, this year is their last one. I can sense some lack of motivation and a lot of the students have said that they are tired of the system. The organization of the studies is quite chaotic to say the least. In my school in Finland, I'm quite used to having inspired and motivated people around me and here the absent classmates affect my study experience for sure.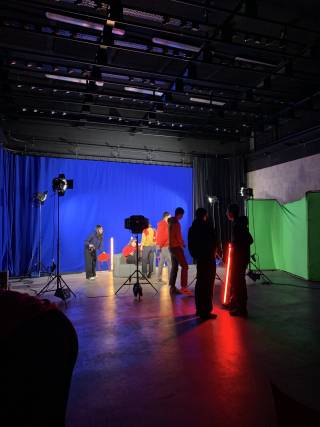 The teaching methods are very different compared to what I'm used to. The teachers are called "coaches", and the lessons are mostly taught by guest visitors. The coaches only intervene if there is an issue that we can't handle ourselves. After one course that ended in chaos, I asked one coach that is their teaching method making us fail and then learn from it. He answered yes.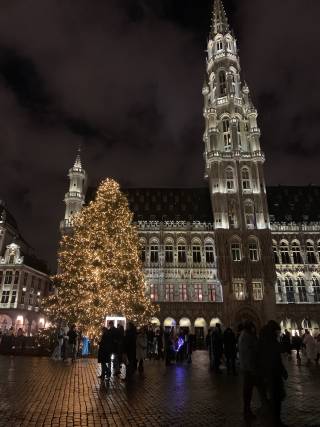 In my class I feel like I stand out but at home I feel like I belong. Therefore, I like to spend my spare time with my roomies. Some weekends we like to visit a new city in Belgium such as Bruges, Antwerp, or Ghent. Other weekends we like to go out, grab a coffee or dinner, and spend the Saturday night dancing at a club. Cheapest wine I have found so far was 1,59 euros. Can't say I recommend, yet somehow the bottle was found empty at the end of the night…
All in all, I'm still learning each day about myself and Brussels and excited what's yet to come!