When you first picture Portugal, you are probably thinking about warm and sunny days at the beach and enjoying the old cities with colorful houses. Of course here you can enjoy all of that but during the winter season it is actually raining a lot and someone actually told me that this year it's raining even more than usual. And you can never be sure when it's gonna rain, so we are always carrying our umbrellas wherever we are going. But here's a picture for you of Porto's famous bridge "Ponte Luís I" from a day when it didn't rain.
Rainy days are good for studying cause you don't feel that bad that you're not adventuring all over Portugal. The school life here is a bit different compared to Finland. For example, from the cafe we have in our school you can buy beer and a teacher might drink one glass with you and that's totally normal. In classes all teachers are very formally dressed, mens with suits. They have made studying for us exchange students pretty easy at our school because one class mostly only lasts one hour when for "normal" students it's three hours long. But not too easy as we need to make a group project from every subject and there are also exams at the end of every course.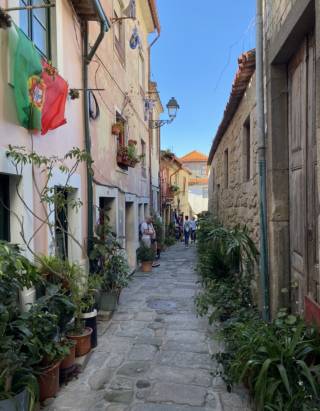 When I have spare time I usually spend it doing different things depending on the weather, but mostly I really like to be with my new friends or travel around Portugal. And when I'm not traveling and the sun is out I try to go surfing whenever possible and I think that's one of the coolest things you can do here. It feels so unreal that I can go surfing before school because most of my lessons start at 6pm. There's no better way to start your day!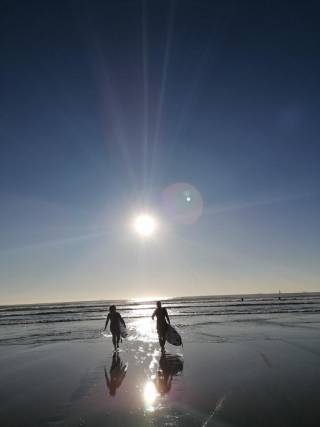 -Sara