During my practical training here as a nursing student, I've been in La Paz Hospital, which is located in the business area towards the north of Madrid. Here I was 7 weeks at the pneumology ward and then rotated to a healthcare center towards the south of Madrid. Working as a nurse in Spain has given me the opportunity to amplify my competencies since Spanish nurses are able to do more medical care compared with Finland. The downside part is that the working load is higher since there are more patients to take care of.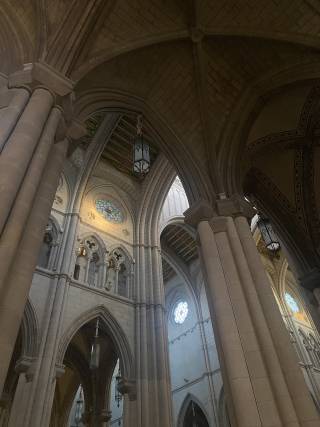 After the training ended the last 20th of December, I've been visiting different places in Madrid. This is La Almudena Cathedral, located very close to Puerta del Sol, the center of Madrid. The cathedral has high ceilings and a beautiful and peaceful ambiance. The decorations of catholic churches are more ornamental than Lutheran churches.
Have a wonderful 2023!