I studied in MUAS (München University of Applied Sciences) in Germany. I studied there for the winter semester. The studying in Germany is a bit different compared to finland in my opinion. As in Germany the focus is mostly on the exams, of course depending on the courses you pick. On the contrast in Finland or atleast in TAMK we usually have many deadlines on the span of the course. I would say the quality of teaching is on the same level as in TAMK, keeping in mind that I took all of my courses in english while at MUAS and in Finland I studied in finnish.
I chose München because of the location. It is really easy to travel by train to all the neighbouring countries like Austria. It is also a really good size for a city in my opinion. München has around 1,5 million people and is quite large, so having a good public trasportation system is a must. That being said I have nothing bad to say about the public transport there. I lived pretty far away from the city center, but it only took about 20 minutes my metro to get there. They also sell 6€ regional train tickets that work with the "slower" trains. You can make use of this ticket to go see different places in Bayern for a really cheap price.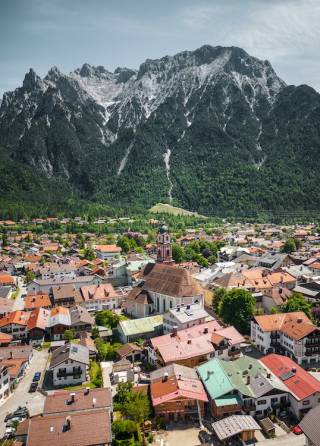 I used my free time doing some travelling with other international students, going to parties, and going to different restaurants with friends. My favourite trips were a skiing trip to Garmisch-Partenkirchen in the very south of Germany. I also really enjoyed our trip to Ljublana, the capital of Slovenia. At the start of my erasmus it was really helpful that they had an "international Club" that had events for all the international students. I got to know a lot of cool people at those events!
I felt like the studying culture there was a bit more serious compared to Finland. Other international students were, like me, more focused on the experiences you could get in Germany than studying. In contrast the German students felt a lot more serious about their studies or atelast showed it more than people in Finland. But as I had most of my classes with other international students it felt pretty much the same as in TAMK and people had a lot of free time on top of studying to do fun stuff.