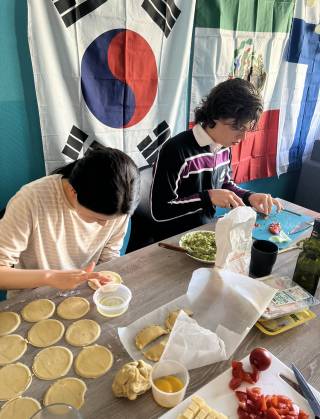 Freetime and friends
On my freetime I had picnics, travelled, visited new places et cetera. We had quite a lot of parties, especially house parties where it was
easy to make new friends. I made amazing friends, most of them being other exchange students. I lived with 5 housemates who became my best friends, except one who preferred alone time. They were from Mexico, Chile, South-Korea, Great Britain and Finland haha. It was amazing how we shared our cultures and learned so much. My favorite thing ever was to have international dinners at our place. We invited our friends and everyone made food from their countries.
Studying
The courses were super interesting and the teachers were laid back but also gave constructive criticism easily. Sometimes the assignments were quite unclear but we managed to do them very well anyway. We got great inside knowledge of the music industry, I'm so grateful for that.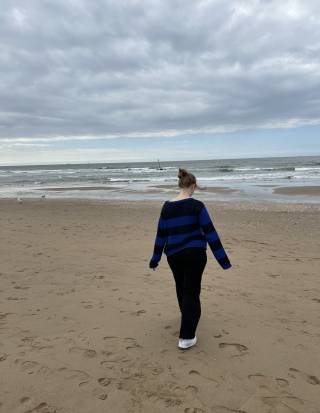 The Netherlands
Utrecht is a big city compared to Tampere, it has so beautiful streets and so many nice cafes and restaurants. It is also only 20min train ride away from Amsterdam. I lived in Science park, which was basically filled with only student housing, campuses and sheep. It was nice to be surrounded with only other students. It only took a 15 minute tram or bus ride to the city center. If you wanted the real Dutch experience, you could cycle there in half an hour.
I visited many cities like iconic Amsterdam, beaches of The Hague, tulips of Keukenhof, boat rides in Giethoorn etc. Every city had something new to offer. I've never used trains as much as I did in there. It was also easy and cheap to visit other countries that were close, I went to Belgium, France and Germany.
Typical Dutch food wasn't really special to me. I did love bitterballen, sweet sweet stroopwaffles and kaasstengels as well as beer and cheese there. Grocery stores were a lot cheaper than in Finland and they had a variety of vegetarian products, which I loved. One problem was in Albert Hejn, a big grocery store, because I ha
d to use cash there because they (and many other stores) didn't accept Visas or Mastercards. My favorite grocery store was probably Jumbo.
Conclusion
The absolute best thing in my exchange was friends. I wish I had more time together with them. At least now I have many places to visit in the world. I met so many beautiful souls whom I love so very very much. I highly suggest going to an exchange and the Netherlands was a great place to do it.