I'm studying at Universidad Francisco de Vitoria. I've really liked my experience in this university for various reasons. I think that the exchange students matter here – there's been different kinds of programs and events to participate in, and I even got a buddy who picked me up from the airport when I first got here. The campus is big and it is fairly modern – there are a lot of options for having lunch or a snack and the facilities for sports are great. We have for example a big gym with a swimming pool, and courts for padel, tennis and basketball.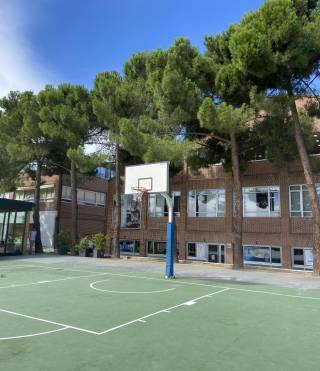 When I started my studies, the beginning felt like I was on vacation. We didn't have almost any work to do outside the classes. Then after about two months we started to have assignments and it felt like all of a sudden we had many projects and exams every week. But I have to say that to me it has felt like quantity over quality – it seems that some professors don't even listen when we hold presentations. Overall, I've still enjoyed the classes and subjects I chose. Especially subjects for international students have been interesting.
In comparison to Finland the beginning of my studies was more laid-back. Then when we started properly it seemed quite similar to studying in a university of applied sciences in Finland. The quality of teaching and classes has been good in my opinion, and everything has been taught in English. In Finland I would mostly have one three-hour class per subject in a week but here we've had two classes per subject in a week ranging from 30 min classes to an hour and a half. Also, here we have final presentations and exams, but in Finland it would often be only either of them.
During my free-time here I've met a lot of new people and wandered around Madrid. Even after 5 months I still feel like there's so much to see. I've really enjoyed walks in Retiro or picnics at Templo de Debod. Additionally, Madrid has plenty of options for stunning and affordable restaurants and bars – rooftop bars being my favorite.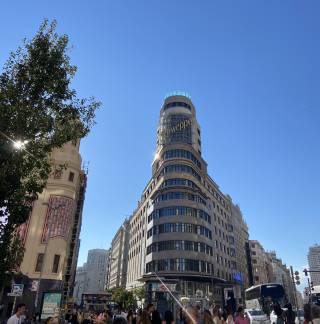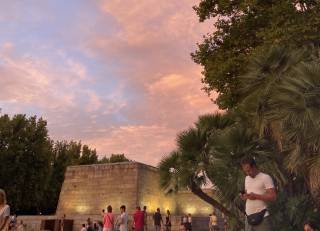 Since we made our own schedules in UFV, I've had Fridays off every week. I wanted to do that so that I could travel the weekends and during this exchange period I've seen so many amazing places in Spain and also abroad. Traveling from Madrid is so much easier, and cheaper, than from Tampere. My favorite trip must have been one to Morocco – seeing the sunset and partying in the Sahara is something I will never forget.