I am a midwifery student from Tampere and I came to Bulgaria to do a surgial nursing traineeship. The first month has gone by fast and I have already learned so much. I have been working in a private hospital here in Sofia, and it has been great. I have been mostly in the operating theatre, where the c-sections are done, and I've got to practice the roles of the assisting nurse and instrumental nurse. The people in the hospital are amazing. Even though not many of them speaks English (and I don't speak much Bulgarian – yet), they have been so kind and have done their best to teach us. Learning here has been so much fun and even though I am still in the nursing phase of my studies, I've been able to work with midwifes because they are the ones working with the expecting mothers, childbirths, instrumenting in the c-sections etc.
As I mentioned, the language barrier makes things sometimes little bit harder, but we've been able to find our way to communicate with the people who do not speak English. However, most of the doctors speak English and are able to help with the language. I've also been learning some Bulgarian, and I'm all the time trying to learn more. People here really appreciate if you at least try to speak Bulgarian and they are always so impressed if you use their language.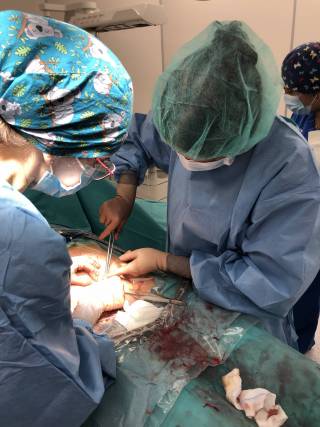 Besides the language, there are other differences too when it comes to working here versus in Finland. At least in this hospital, the nurses and midwives have much longer shifts – usually 12 hours. Some things are done little bit differently than what I've learned from school (considering for example cannulation/blood samples or even aseptics), but sometimes you just got to go with the flow here. Because it is a private hospital that I'm currently working in, the conditions are pretty much on the same level as in Finland – at least that's how it seems for the outsider. On the other hand, the state hospitals are still very far from being as modern and clean as the private ones, having much more patients and being so much busier. I hope to get a chance to visit some state hospital just to see how the healthcare looks like for the majority of people here. There is of course things in the working culture and environment that I can not see as an exchange student, especially because the people here wants me to have a great overall experience.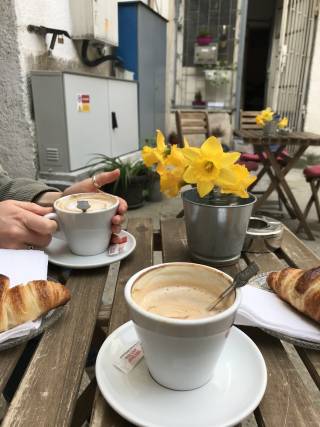 During the spare time I've been able to explore Sofia and some other cities as well. Bulgaria is a very beautiful country with the surrounding mountains everywhere. I have visited Plovdiv and Vratsa, and during this month I want to visit some more places as well. Even though I live in a big city like Sofia, there is still beautiful nature to be enjoyed of. Everywhere people are very kind and most of the time interested to hear where I come from. It has been nice to meet new people – locals and other international students as well. People here eat out way more often than in Finland, so that has been a new weekly thing as well- luckily it is not that expensive here.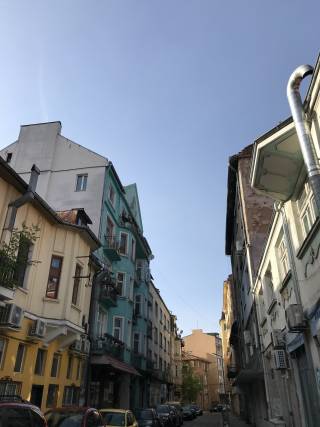 Most frequent question I get here is "Why Bulgaria?". I tell them that I wanted to see a completely new and different place with an interesting culture, and I know only a handful of people who have visited this almost forgotten country. So far, Bulgaria has not let me down – quite the opposite. I'm excited to share about this experience with my friends and family, and I am definitely going to recommend others to do their traineeships here as well. It has been a privilege to live and learn here, and I will for sure miss this place when it's time to go back home. But for now, I will enjoy the rest of my time here. Dovizhdane!
(All pictures taken by Jessica Niemelä)