My name is Nea and I am a third-year Environmental Engineering student. In mid-January I hopped on a plane and arrived in Dublin, Ireland where I am currently doing my study exchange. Here I am studying Environmental Management in the department of Spatial Planning in Technological University Dublin (TUD).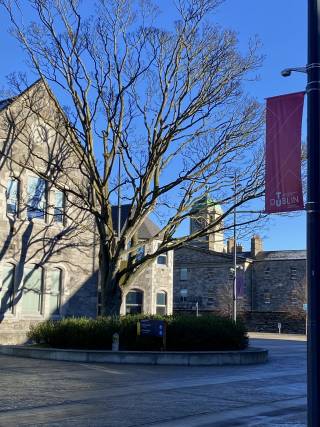 My studies here consist of six different courses, four of which are relevant to my field (for example climatology & meteorology and waste management) and two are for international students (English for foreigners and Irish culture). I have enjoyed all of these courses – it has been nice to get insight on what the studies are like in Ireland for local students and also the modules targeted to Erasmus students have been fun as well. The module about Irish culture allowed us to dive into Irish history, language and made us go out and explore the country, so we could write a portfolio about our adventures.
The university life in Ireland, at least in my opinion, seems more relaxed than in Finland. However, a big factor in this is the fact that in Finland I study Environmental Engineering and here I study Environmental Management, which is roughly the same field but without the engineering part. This makes my studies a fair amount easier than in Finland. Of course their studies mostly focus on the Irish perspective of things, which, in turn, makes some things a bit tricky for me, since I do not always know what the teachers are referencing. Luckily, the teachers here are very understanding and are always willing to help and explaing if I do not understand something.
Besides studying, I have been exploring the city. Dublin is a very lively place with rich nightlife and it is quite easy to find new places to see and activities to do. Even though it is a large city, beautiful nature, parks and breathtaking landscapes are always nearby. One of my favourite places in Dublin include the (in)famous Temple Bar area for when you are looking for pubs with live music or clubs to dance at, Iveagh Gardens for when you want to have a relaxed picnic and Howth when you want to admire the waves of the Irish sea breaking into the cliffs.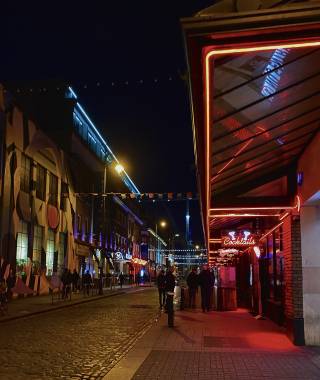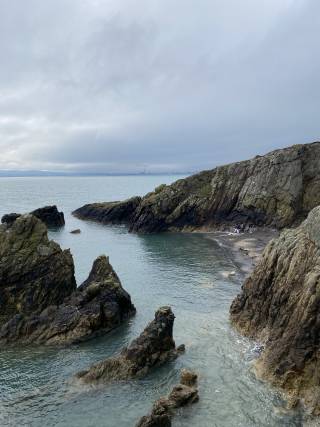 I have also visited multiple other cities in Ireland, including Galway, Cork, Limerick and Killarney to name a few. Ireland is quite a small country, which makes it easy and fun to explore – Dublin is on the east coast of Ireland and getting to the west coast only takes 3-4 hours via car. Some of the trips I did with Erasmus Student Network (which I can highly recommend) and some with my friends. My favourite out of these trips is a roadtrip we did with my friends. We rented a car together, booked a small AirBnB in the middle of nowhere in Kerry (a county on the west coast) and drove around for a couple days. It was so much fun!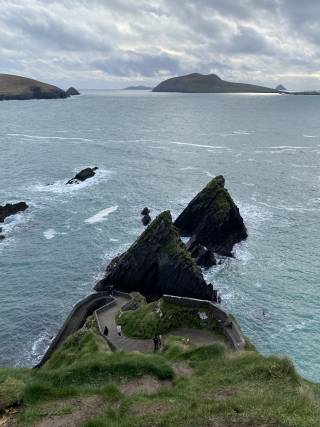 In Ireland, I have studied, seen amazing places, eaten good food and learned so much about life and myself, but undoubtedly my favourite thing about going on exchange has been the people I have met. I have made so many lifelong friends with whom I have had the privilige to go on various adventures with. Exploring this little island would not have been the same without them. I will miss them greatly, but we have already made plans to meet again in the fall for Oktoberfest in Germany!
Overall, going on exchange was one of the best choices I have ever made. These past few months have been incredible and although I miss Finland, I know I will also miss Ireland just as much once I return. However, I refuse to say goodbye to this country or the friends I have made – I will surely come back some day!