Our meeting this time was in Tursajaiset. This was a great learning experience for me.
I learned about the culture and the idea behind the event and how we dress up in a certain group outfit idea, then do activities together and then go to a party. I learned that we need to give an agreement and repeat some words to initiate and commit to our university studies. So basically, it's more like an initiating-studies-ceremony.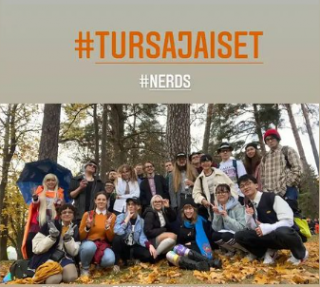 I then talked to my friends about the fact that we do not have anything similar in Egypt, however, we have a lot of emphasis on graduation. Where we have two graduation ceremonies. One is a public concert behind people dressed in pharaonic costumes and the other is the official one with the black-American-style graduation caps… etc.
This time we did not really have challenges and we had a lot of fun and actually experienced a great event.