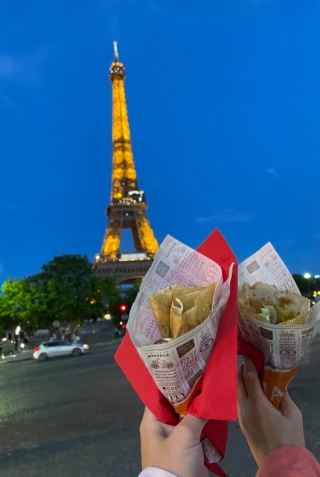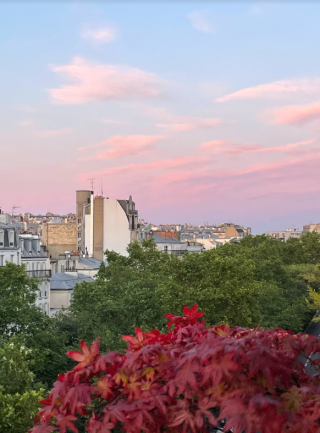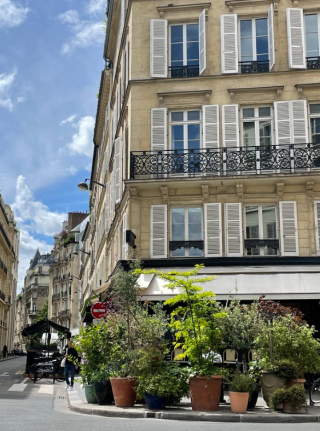 I visited Paris in February 2022 for the first time. I was so excited to finally visit the city because I had been dreaming about it for as long as I can remember. I arrived in Paris on a rainy night. The colorful lights reflected on the pavements and it all looked so beautiful. I remember when my Uber dropped me off at my building and as soon as I got out, the first thing I saw was the Moulin Rouge, the iconic Parisian landmark. I knew I booked an apartment nearby but I had no idea I would be living this close to it. I smiled. My neighborhood, the 9th arrondissement, was very lively and colorful. I had my first Parisian croissant in the bakery nearby and I liked it so much, I was going there at least five times per week to get baguette and croissants. I was indeed that girl who lived in Paris and was walking around with a baguette in her tote bag.
During my free time in Paris, I was visiting many art galleries and museums. I was mainly interested in seeing art from the Renaissance, Impressionism and other 20th century art movements. I had the opportunity to see a few of my all time favorite artworks in person and I just felt like the happiest art student in the world! Thankfully, most of these museums were free, therefore I remember going multiple times to the same museums just so I could really spend quality time and actually study the artworks from up close. Moreover, I was just so interested in walking around the city and exploring those cute little corners tourists do not see nor go to. In fact, Paris was so small (in comparison with Berlin for example, Berlin is seven times bigger than Paris), I could walk from the 20th arrondissement to the 16th in just 40 minutes.
The underground trains and stations really impressed me in Paris. Their construction was so old, therefore no elevators nor electric stairs. Above all, as a person who is truly fascinated with trains and underground stations, I did use it a lot as soon as I got my Navigo monthly pass.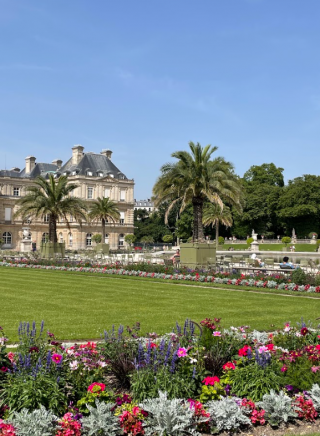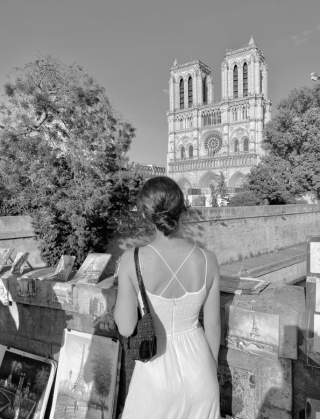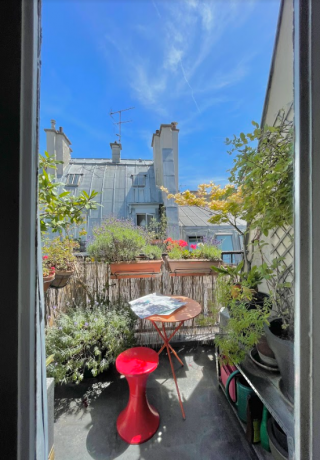 The food in Paris was amazing! I had always known that French food is one of the best in the world so I was truly happy to finally taste it. The wine, cheese, bakeries…a dream! Before visiting I made a list of a few restaurants I would like to try and by the end of my stay in Paris, I had been to all of them.
During my daily activities, I was brave enough to finally practice my French in a French city just to realize that it sounded so different from what I had learned in high school. French people tend to shorten the words when they speak and they also speak very fast. As a foreigner, it felt very hard at first to understand but later on, the language became more familiar to me.
I started my university classes at ICART and I had the opportunity to meet many international students also doing their exchange. I came quite close with a few friends from Germany and we were doing many fun activities together. The university courses were mainly about the theory of contemporary art and galleries. By the end of my courses, I felt like I learned so much information regarding how to be an artist in the art world. On the contrary, my art courses in Finland are mainly studio based and all about practice. We have a creative idea and we make artwork about it. Doing this exchange, was a good opportunity to balance art theory and art practice, which was very eye opening for me.
The first thing I was told by a Parisian was to take care of my belongings because there are many pickpockets in Paris and I learned that to be very true by living in the city. Moreover, Paris was very crowded most of the time because the buildings are so close together and there are way too many people visiting it. Most of the time, I found myself in need to escape the crowd and be alone and this is how I was inspired to start a painting series titled La Parisienne and Interior.  I found comfort and inspiration for my art in a few Parisian parks that were full of beautiful flowers, specifically Le Jardin des Plantes created by Louis XIII.
Paris was not the safest city to live in as a young woman but I never had any problems, thankfully.
Above all, my experience in Paris was unforgettable and I am just so excited and looking forward for another opportunity to be back!