Hello! I studied the 2022 Autumn in Amsterdam. I was studying in HvA (Amsterdam University of Applied Sciences) at the international business campus. The minor I chose for the exchange was "Business of sports and entertainment". In the minor there were 5 parts: bidding and hosting of sport events, live music and festivals, sponsoring, sustainability and project. These accounted for 30 ects. The first two months were more on the theoretical side and for the last two months we worked on a project for a company in the field of sport. In November we had a two day study trip to Paris.
In the spare time I went to sport events, partied, traveled, explored the city and hung out with other exchange students. The best things regarding sport was that I lived right next to the Johan Cruijff ArenA, so I went to couple of Ajax matches, and I went to Zandvoort to watch F1. The party scene was quite good in Amsterdam and there was this big festival (ADE) during my exchange. Also the amount of events was amazing compared to Finland, and the event that was the most memorable was Kendrick Lamar concert in Ziggo Dome. Travelling from Amsterdam was quite easy as it's so central in Europe.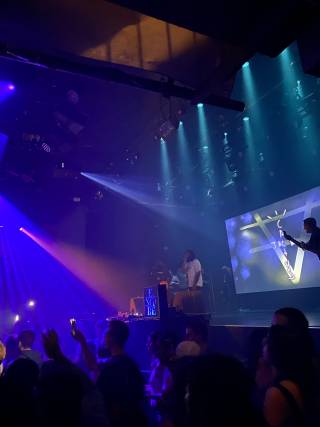 All things considered, I would recommend studying in the Netherlands. The study culture is quite similar to Finland with a lot of group assignments and involvement of students in teaching. The thing that surprised me during the studies was that the school paid for some things outside the study hours, for example a dinner and a few beers during the orientation week.