I was in Toronto for three months this spring doing my clinical training in Suomi-Koti. Suomi-Koti has home care and a nursing home which is where I did my training. Most of the residents were from a Finnish origin, but most of the staff weren't so I found my most important skill to be the ability to engage with the residents. I was the first student to come to the workplace since the pandemic started and unfortunately got to experience what it was like to work in a covid outbreak. Especially during the outbreak I felt my input in the workplace was very much welcome and helpful to the whole ward.
My training was a really interesting experience and I got to see different types of working methods to those that I'm used to seeing back home.  From the way of leading and organizing to the practical division of the work it was interesting to see how different many things were. One of the biggest surprises to me was the different views of the staff, even though Canada is practicing western medicine, due to the multicultural population of Toronto some staff members didn't fully agree with the ways we give care in the western world. However, I felt that the care given in Suomi-Koti was very genuine and the nursing home felt really homey.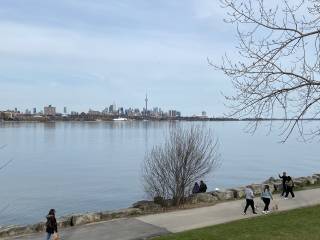 On my free-time I was able to make some friends and do many different things. Mostly I enjoyed watching sports since Toronto has multiple big sports teams. My favorite past time was watching the NBA, the atmosphere was great and I highly recommend it!