General information about the country

First some here is some general information about my home country. Finland is a small Nordic country (338 455 square kilometers) with a population of 5,6 million. The largest city is Helsinki, which is also the capital city of Finland. The official languages are both Finnish and Swedish. The current President is Sauli Niinistö and the Prime Minister of the country is the world's fourth-youngest state leader Sanna Marin. Declaration of Independence was made on the 6th of December in 1917 and the national anthem of the counrty is called "Maamme" (Our Land in English).
The country of a thousand lakes
Finland is known as the country of a thousand lakes and actually more than 10% of Finland's total area is covered by water. Besides the lakes there are many mountains in Finland and up in the north they are called "tunturi" in other words "the mountain of Lapland". All in all the surface of the country is very diverse and there are a lot of forests but also meadows and open fields.
Four beautiful seasons
Finland has four beautiful seasons which in my opinion make us appreciate warm and sunny Summer days even more. The average temperature of the year is around +5 degrees to -2 degrees celsius. I feel like we all love to stay inside where it's warm and cozy, in the Autumn and Wintertime but when Summer comes and the sun comes out we are all gathering to parks and restaurants. During the Autumn Finns like to collect different berries like blueberries, cowberries and cloudberries from the forrest. Also we like to spend out weekend at the bar or just at home spending time with friends and family.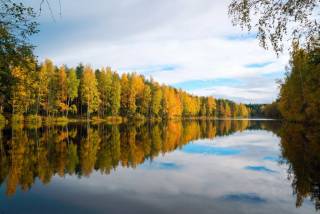 Kind and warmhearted people
In my opinion Finnish people are warmhearted, open-minded, loyal but also many of them are shy introverts. We keep our friends and family close and our social circles are pretty small. In friends and families, we appreciate loyalty, kindness and caring.
Free education
The education system allows everyone to have free education from the first grade all the way to university studies. Finnish government supports the students financially which means that everyone has a possibility to work where they want and to live the life they want in theory, at least. Finnish education system is very appreciated globally, or so I have heard from the incoming exchange students.
Lapland the home of Santa Claus
Rovaniemi is the official hometown of Santa Claus. People from all around the world come to the Polar circle to raise their Christmas mood before the holidays. Finnish people often like to spend their Winter holidays cross-country skiing, downhill skiing and hiking in the mountains of Lapland. The national parks and nature reserves are full of wanderers who hike in the snow. Sometimes during this adventures you may be able to see the Northern lights which you can here below.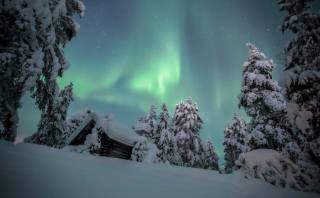 Sauna and ice swimming

During the Summer Finns love to spend time in their Summer cottages where they can go to the sauna and to swim in the lake. And believe me a Finnish person is able to spend an incredibly long time in sauna! He can stay there chatting and drinking beer with friends for a whole day! Also in wintertime enjoying sauna and ice swimming is very common hobby in Finland nowadays. There is a sauna almost in every household in Finland and it's even a criterion for many new home buyers.
Ice hockey nation
If there's one sport that Finns go crazy about it's ice hockey. The Finnish men's national ice hockey team, nicknamed "Leijonat" is one of the most successful national ice hockey teams in the world. Finland has won the world championship four titles in 1995, 2011, 2019 and 2022. The latest win came last year in Tampere. Everytime wins the world championship Finns go to celebrate the victory to the square in Finnish words"torille" where they sing, drink and dance in the fountain. Here below you can see Finns celebrating Ice Hockey World Championship in Helsinki in 2011.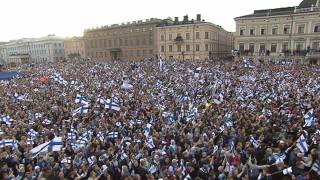 Thank you for reading!