I did my internship on the Costa del Sol in Spain from January 10 to March 10. I am studying to become a Bachelor of Social Services in Tampere and my internship was my first. The role of Bachelor of Social Services in school isn't always clear. Bachelor of Social Services can promote community and inclusion in school. Monitoring children's coping and well-being is also part of his or her job.
During the internship, I was a "teacher" in the class of the youngest elementary sc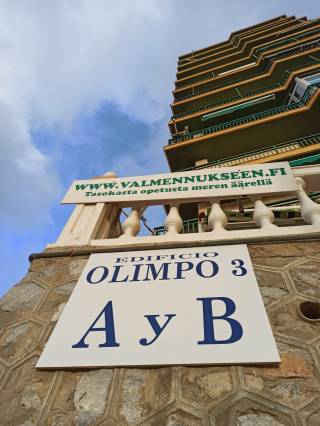 hool children. The school had Finnish students and the teaching was in Finnish. Many Finns live on the Costa del Sol and many services are also available there in Finnish. The school was located by the sea and we spent breaks with the kids playing on the beach. The most important thing in the internship was meeting and supporting the children in school.
In my free time, I participated in the youth camp of a local Finnish congregation as a mentor. I also helped with a charity to clean and arrange the flea market. It was great to get to help with important local work!
I traveled a bit in the surrounding areas, such as Malaga, Mijas, Ronda and Nerja. The train service was quite easy to use and you could travel well by public transport.
The local market and restaurant culture were also things I was expecting and I got to see both. Through local Finnish youth work, I also got to play football and volleyball together with other Finns.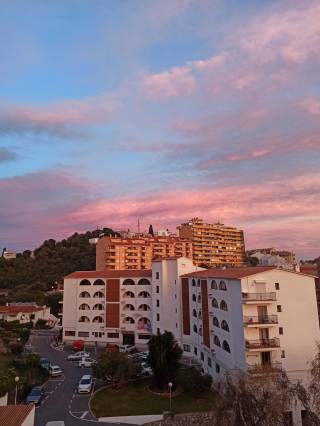 My internship differed from Finland's ways of working in many ways. I got a lot of responsibility as a trainee in Spain, and in Finland the trainee would not get as much responsibility.
I saw responsibility as a great opportunity to learn things. In the school I was in, students only study at school for a few weeks, months or a year. Each student studies at the school for an individual time, during which the teaching group changes frequently. This required me, as an intern, to have a good ability to manage the whole and adapt to new situations.
The internship in Spain was a wonderful experience and I am really grateful for it!