This postcard is to give little information about my exchange studies in Seoul, South Korea.
I'm studying Business Information Systems, and came to South Korea to do my exchange studies at Seoul National University of Science and Technology.
In my studies I have various subjects, such as Computer Science, Smart app programming, basic UX and Management Information Systems. Studies have been pretty similar to those back at TAMK, courses being very informative and challenging while also being interesting at the same time. I think some courses have been bit more easier, although there has been lot more to do. Almost all courses have mid term exam and final exam, on top of team presentations and other weekly assignments, so there has been lot to do.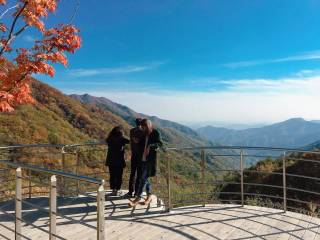 Thankfully, there has been plenty of time to do other things than just study as well. I've had the chance to visit other cities other than Seoul, such as Busan, Jeonju and Gayang. Each city has offered something new and fresh while still remaining exciting. Busan being city by the East Sea, has been my favorite, offering both energetic big city lifestyle but also having the chance to chill at the beach in nice cafes and restaurants.
Meeting people from all over Seoul, in school and in free time has been definitely the best part of being here and I will miss all the new friends from here the most. I wish I have the chance to come back here as soon as possible..!!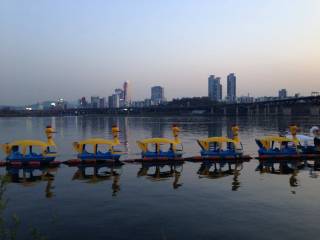 -Joni