VC (Virtual Council, Digiraati in Finnish) is a digital service under development in ALL-YOUTH research consortium. VC aims to enable participating in various societal decision making processes such as law drafting. For the decision makers it provides new possibilities in citizen hearing. VC harnesses the possibilities of civil councils and allows facilitation of them digitally. A council can consist of for instance 10 to 20 citizens, and multiple councils can be facilitated simultaneously. VC includes tools that enable real time discussions, and provision of various materials related to the topic and to support the council's work. Additionally, VC incorporates a tool for a collectively produced statement on the subject. VC has been developed since the beginning in cooperation with various stakeholders, including but not limited to multiple upper secondary school and vocational school settings, municipalities, third sector, and the Ministry of Justice and the Ministry of Environment.
VC is designed with the user in the centre. Youths from various backgrounds in addition to officials have been enabled to attend in many steps of the design process. In this research, especially the user needs of the youths that have not been able to participate in societal processes previously, have been a key area of interest. One main goal is to enable a low threshold channel to participate at municipal level and state level decision making for young people.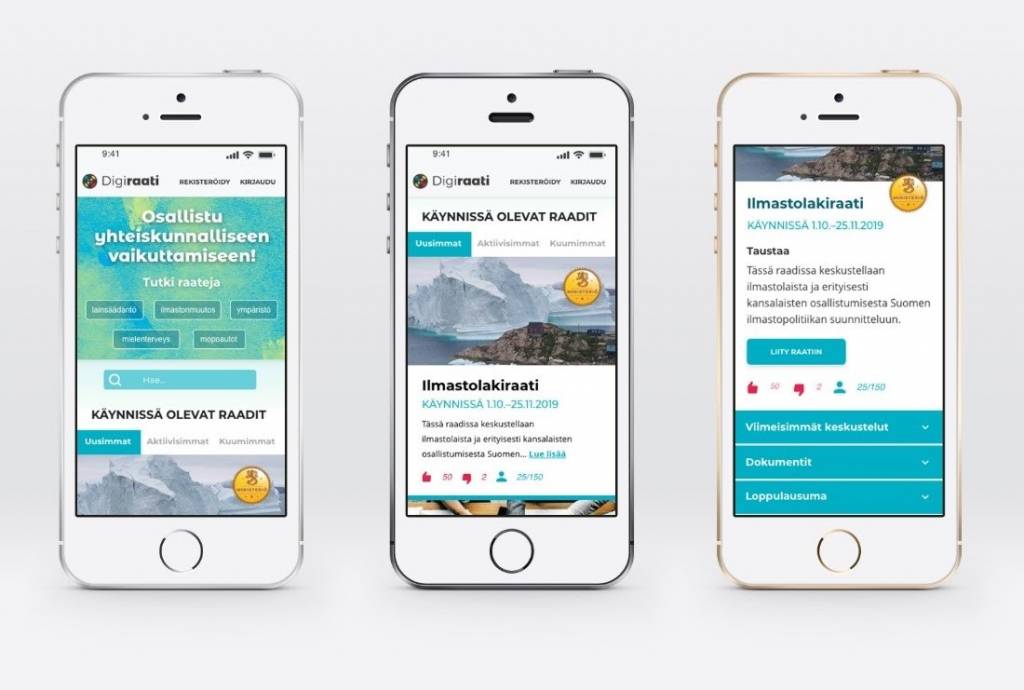 The prototype testing began in February 2020. Tests have included a week long use period in each council. Altogether five different test councils were facilitated with almost 50 participants. Prototype tests will provide more understanding on the user experience and digital participation related themes such as anonymity, discussed themes, needs for supporting materials, feelings of safety, and polarization of power and voice in the councils. Preliminary results suggest that generally among the test participants Virtual Council has been experienced as a positive and potential tool to enable participation in discussions with the decision makers, especially if the subject is interesting. It is also important that after a council is finished, the participants receive feedback on how their contribution has been included in for instance the made decisions.
Written by Iikka Pietilä & Jari Varsaluoma, IHTE