In this project course, the students chose between one of the five possible topics:

We formed the students' teams to boost interdisciplinary collaboration. Every team combined students from both universities, mixing skills in games and arts (Brunel University) and Human-Technology interaction (Tampere University).
For four weeks, 30 students divided in six teams worked together to develop a game concept, visual research, mockups, and user evaluation. Guided by 4 members of staff courses, two from Tampere University Dr Aino Ahtinen and, MSc. Valentina Ramírez M, and from Brunel University Dr. Thaleia Deniozou, and Dr. Mariza Dima.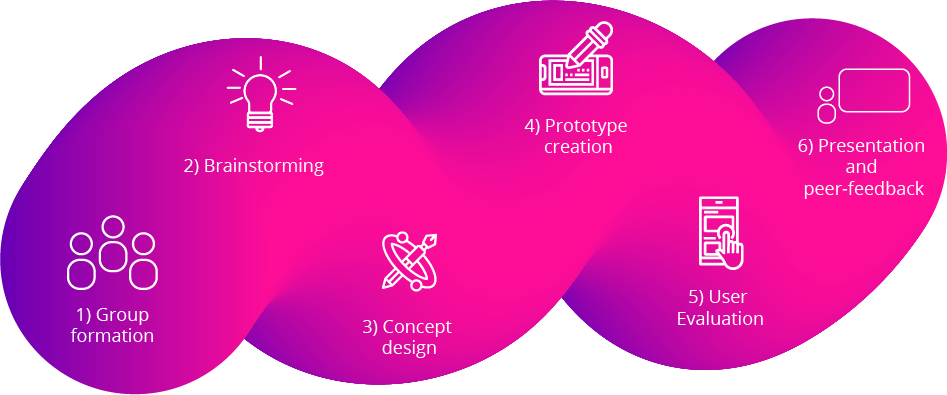 In every session, we combined lectures and time to work in breakout rooms. The idea behind was to make interactive learning session where the students could apply the content learned that days. Arts in games, games user experience, persuasive design and user evaluation were the most important lesson given to the students by the course personnel.
The students used Mural, an online collaboration canvas tool that allowed them to work on the different stages of the project and the course personal to have an overview of the team's progress. We gave to every team a Mural space that had the frameworks and guidance of every stage of the process, their work was to ideate, discuss and post their work there.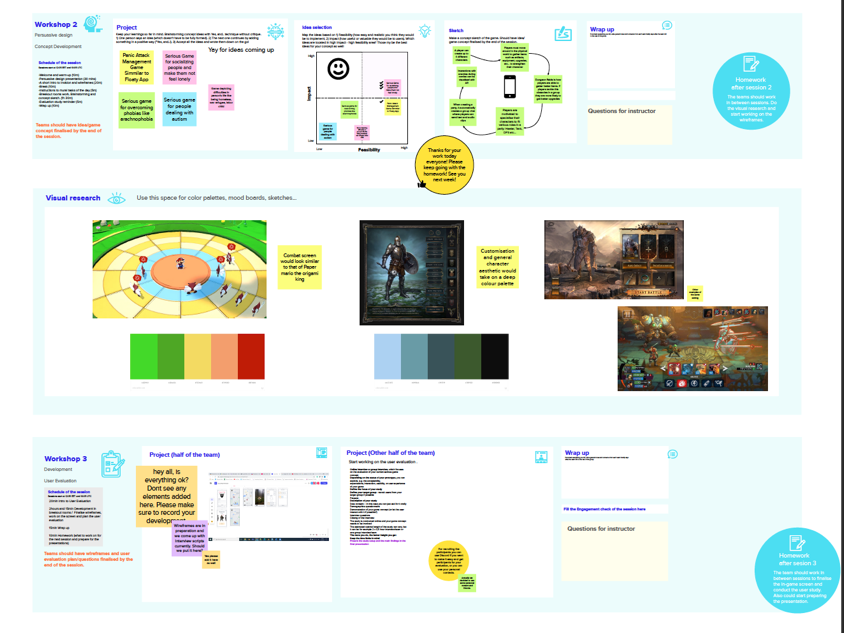 In the last session, the students had to make a presentation showcasing their work and the user evaluation findings.  One of the highlights of the course was the Self-Care center team, they created the serious game Dragnalities to raise awareness about different mental health issues such as, depression, OCD, DID, Eating Disorder and Schizophrenia. The team created a clever concept with beautiful visualization and conducted user evaluations to test the game.
The last session ended with special guests that gave the students feedback and compliments for their work.
This course ended with a short closing ceremony giving the students certificates and recognition for they great work and the experience of learning new skills and interact with other students that otherwise they wouldn't have done it.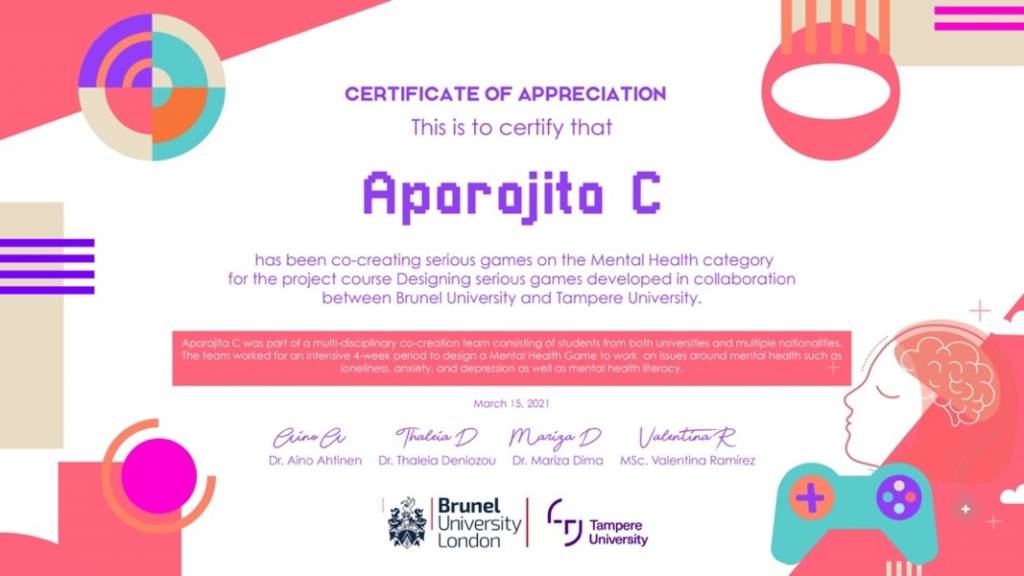 More about: Joint seed corn projects building digital internationalization on education
Dr. Aino Ahtinen,  Dr. Thaleia Deniozou, Dr. Mariza Dima, MSc. Valentina Ramírez Millán
Text and visuals made by Valentina