Hello! We are a high school in Reggio Emilia, northern Italy.
We have a strong international vocation, attentive to the opportunities and needs of the world of work.
We are a modern, technological school, which proposes a new way of learning and puts not the school programmes but the students at the centre.
Every day we strive for excellence, thanks to a management that invests in research, technology and teacher training.
We are a peer school that allows access to the best universities, promoted by a non-profit organisation that courageously invests in the future.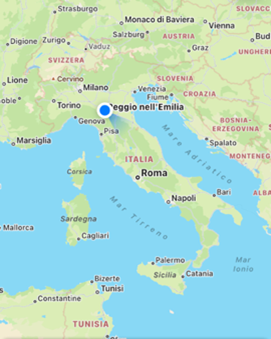 A NEW WAY OF DOING SCHOOL
We propose a new way of doing school, centred on multimedia lessons, active participation of students and the most advanced teaching methods.
But also a new way of learning, less notionistic and more content-oriented, based on Active Learning method and constant commitment, continuous verification of results and constant dialogue between students and teachers.
INTERNATIONAL VOCATION
We have a strong international vocation, which is realised through the strengthening of languages, the study of European cultures,  European history and geography, exchanges and stays abroad and participation in international projects.
INNOVATION AND TECHNOLOGY
We are a modern, technological school, equipped with digital classrooms, updates technology, and textbooks in digital format.
OUR LINES
EUROPEAN LINGUISTIC HIGH SCHOOL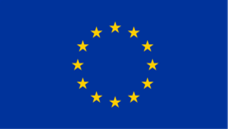 European Languages and Cultures
This is an international course, based on the strengthening of English, the study of European languages and cultures, European geography and history.
EUROPEAN SCIENTIFIC HIGH SCHOOL
Applied sciences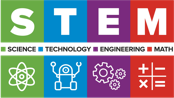 This is an advanced scientific path, based on the study of science, new technologies and the strengthening of English. We apply the STEAM method in class through an active practice of everyday life-based projects.
PROJECTS AND WORKSHOPS
The IESS experience includes a wide range of projects, which stimulate students' interest and train them to solve problems, plan activities and respect deadlines. Each project and workshop is a challenge.
* Interdisciplinary projects, also in language (CLIL)
* STEAM projects (Science, Technology, Engineering, Arts and Mathematics)
* Afternoon supplementary projects (creative writing, robotics, drama, etc.)
* National and international competitions
* Storytelling workshops
* Robotics and new technology workshops
* Applied science labs
* Language labs
* Mathematics labs
INTERNATIONAL EXCHANGES
IESS high school offers numerous opportunities for educational experiences abroad. It is not only about practising language skills, but also about experiencing moments of multiculturalism and personal growth.
* Language and cultural exchanges with schools in other countries
* Participation in Erasmus+ projects
* International competitions
👉🏻 www.iess.it
Teksti ja kuvat: Barbara Callerani e Jacopo Biancat