TAMK's pilot training Aula Sostenible – Educators for Sustainable Future" was organized from April to November 2021. Its aim was to train Chilean teachers on sustainable development. The closing webinar of the training was held 23.11.2021. After the online lessons, the students designed and implemented the development projects in the schools where they work.
"The impact of the training was very important since it contributes to a needed change in Chilean society and the education system. Chile aims to achieve the UN's Sustainable Development Goals by 2030. Teachers feel the need to be agents of this change and be able to educate children so that they will become responsible citizens able to achieve new goals in the future. The training's participants come from regions where water scarcity and quality are a problem. These teachers worked very hard in designing development projects together with their students and colleagues in a transversal manner involving different school subjects, students' parents, their communities, and other stakeholders to raise awareness about the importance of living, consuming, and producing in a sustainable way. Environmental and sustainability issues are very important to them because climate change consequences begin to be noticeable in Chile. There are many effective openings and projects already, but more work is still to be done, especially in the most vulnerable areas," says Marta Gil-Carcedo Cabezon, Senior Adviser of Internationalisation and Business Operations at TAMK.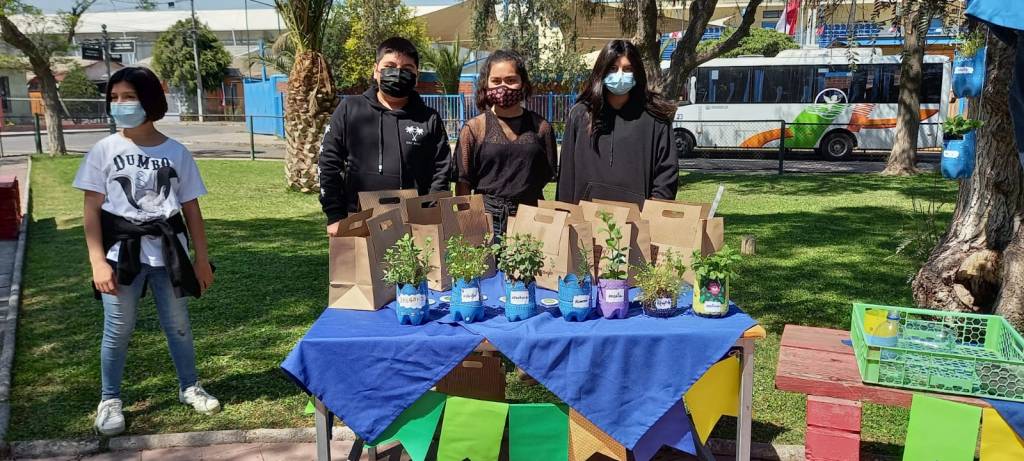 Catherine Guerra and Marcela Letelier, the students of the training, described that the training was an opportunity to educate themselves, acquire new learning methodologies and learn from the Finnish educational system. They both thought that the training was very beneficial and they believe that with a better knowledge the goals can be reached to have a greener future.
"It was really the best experience I've had after such difficult times. Covid-19 took many lives, but it failed to take away the desire to transform a behavioral and conditioned education into an autonomous, free, creative and capable of working on the concept of being a good human being, aware that our only great ally is the planet which we should take care of," says Paola Cortés Reyes. teacher in Chile who participated in the training.
Cortés Reyes continues, that the teachers of the programme broke the paradigms about sustainable education by providing the tools for creating new meaningful learning scenarios and bringing the creativity to unimaginable dimensions.
"Now it's the time to act and we are the pioneers of a great change. All of us who belong to this group, all of us who treasure this experience as the most precious asset. We are today agents of change. Thank you, Tampere university of Applied Sciences and its teachers for breaking down the language barriers and allowing us to be part of "the best experience after the pandemic," Cortés Reyes summarizes.
Seeing the training's great success, the team has decided to organize the training again in the future.
More information:
Marta Gil-Carcedo Cabezon, Senior Adviser of Internationalisation and Business Operations at TAMK
marta.gil-carcedo@tuni.fi
Virpi Heinonen, Key Account Manager of Internationalisation and Business Operations at TAMK
virpi.heinonen@tuni.fi
Text by: Riikka Mölkänen
Photographs: Virpi Heinonen's archive