This year, the international week called Eye on TAMK 2022 took place on TAMK campuses at the beginning of April. The event was the largest international live event at TAMK since the beginning of the pandemic. It attracted more than 130 guests from a good 20 countries to TAMK. The week consisted of field-specific sessions, workshops and lectures but the guests also learnt to know the city of Tampere and its possibilities. All in all, the week included a staggering 140 events and had more than 2,500 participants. All international guests produced content for the week with their presentations.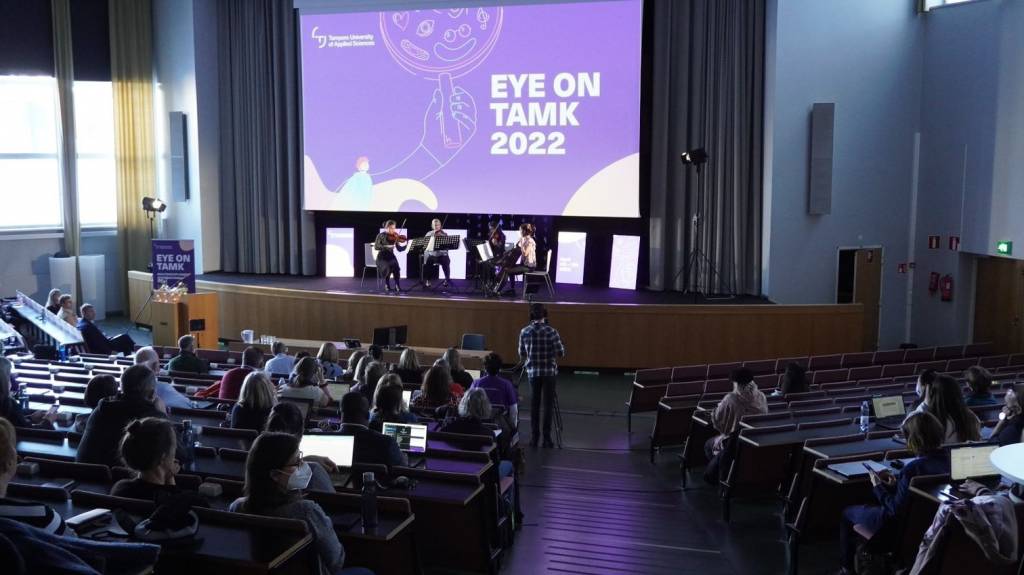 This year's theme was topical and on everyone's lips – digitalisation of education. Digitalisation of education has revolutionised higher education in the past years. During the international week, it was discussed how the change challenges HEIs and what benefits digitalisation of education has. The main event of the week was a seminar called "The power of digitalization in HEI" on Wednesday where experts of TAMK's different fields presented related projects and cooperation forms.
Eye on TAMK 2022 offered TAMK students a wide setting of international expert lectures and the chance to learn. Students praised the visiting experts. For staff, the event was an excellent opportunity to map international cooperation possibilities and build networks. Home internationalisation at its best.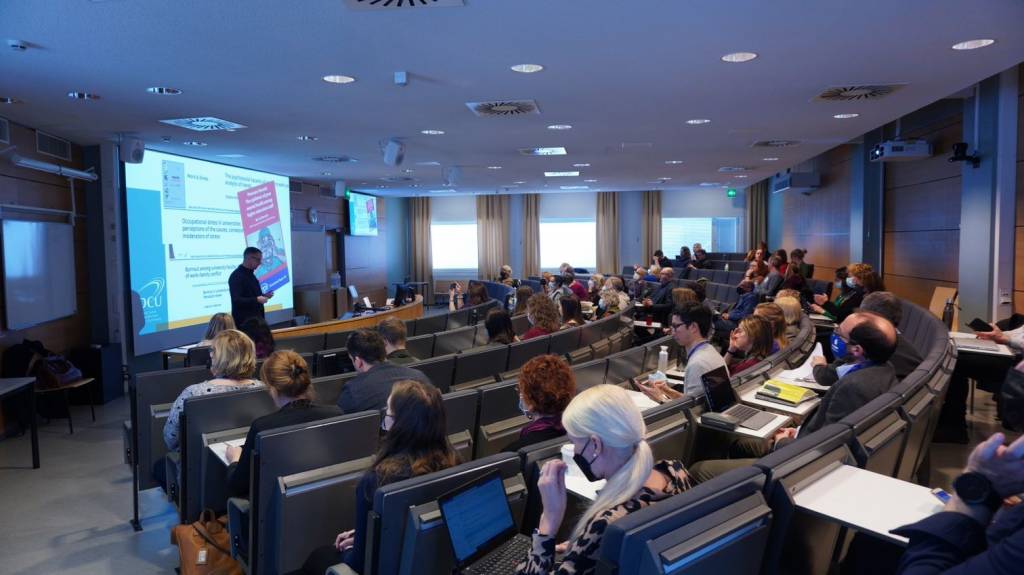 This time, the international week could luckily take place on TAMK campuses. Guests and TAMK staff had waited for long to share their thoughts face to face. Organisation of the international week is a big job which cannot take place without strong dedication and working together for a common goal. The preparations started at the beginning of last November. The number of planned details was huge. All was done wholeheartedly from compilation of the programme to visual design and communications. The work paid off because based on the collected feedback the guests were very satisfied with the event contents and smoothness of practicalities. A big thankyou to all who participated in event planning and implementation. More than 100 TAMK members did.
I believe that once more the international week served its purpose. TAMK's image as an international player became even stronger and many ideas created during the international week will be put into action in the coming months and years. Internationality is a critical success factor in TAMK's strategy. It mostly develops through international buzz of which the international week is a brilliant example. Now we will have a short break before we turn our attention to Eye on TAMK 2023.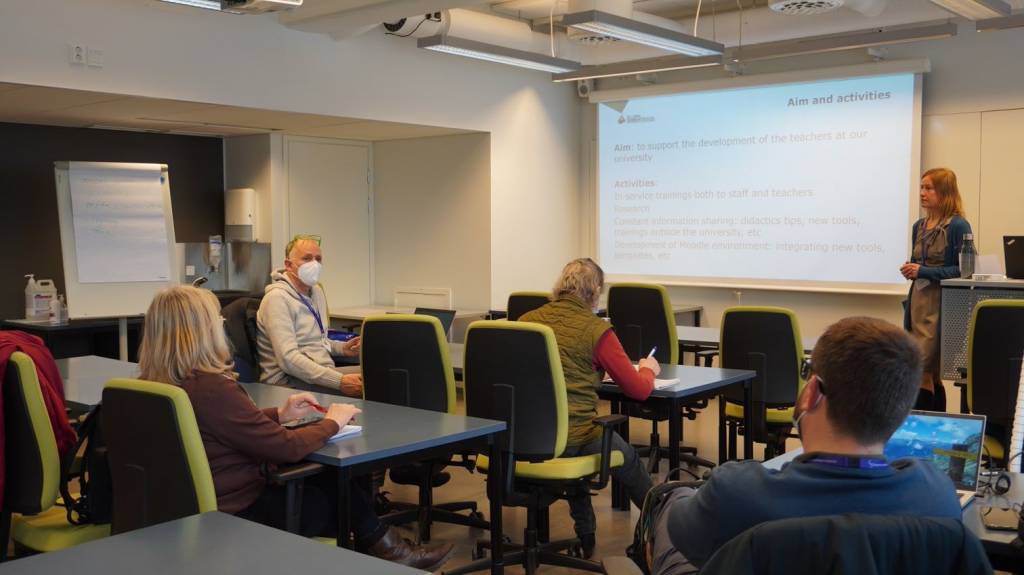 Further information on the event:
Eye on TAMK 2022 | Tampere Universities (tuni.fi)
Discovering our power in the digitalization of education | Tampere universities (tuni.fi)
Eye on TAMK 2022 offers something for everyone | TAMK International | Tampere Universities (tuni.fi)
Versatile sessions and international guest lecturers enrich Eye on TAMK 2022 | TAMK International | Tampere Universities (tuni.fi)
Text: Kirsi Jokipakka, Key Account Manager, TAMK
Photos: Yue Wang and Ursula Helsky