Alejandro Cabrera Aldaya
Hi, my name is Alejandro (Ale for short). I'm a new postdoc researcher at NISEC group in our faculty, but maybe you've seen me riding the scooter in Hervanta Tietotalo during 2018 and 2019 falls.
I'm from, how I like to call it, "An Exotic Island in the Caribbean", Cuba 🙂
I finished my PhD studies in 2019 at La Habana University of Technology (CUJAE) in Cuba. I also did my graduate and postgraduate studies there. Now I have the opportunity to honor the statement: "…the PhD degree is just the beginning…". It is an amazing challenge to pursue here at TAU with an amazing group of people!
My research focuses on information security stuff, especially regarding implementation-based attacks (e.g. side-channel analysis, fault injection, etc.)
My preferred hobbies include football and other sports :), watching TV, and photography.
Ignacio Delgado
Hei kaikki!
Complementing the Spanish-speaking team, my name is Ignacio Delgado. Although everybody know me as Nacho, which apart from the Mexican chip is the nickname for Ignacio. Since last August, I've been working with Prof. Billy Brumley in his attempt to achieve full competence in Spanish language inside our research group. Colaterally, I am also working in cryptography, concretely, my work is related to electromagnetic and power side-channel attacks.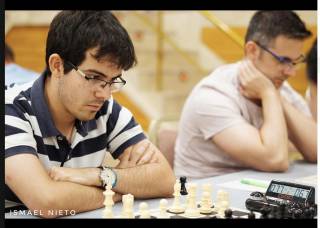 I've been working for the last two years at University of Seville (Spain), being involved also in crypto tasks, although my work there was focused on electronic cryptocircuit implementations with emergent devices, while at Tampere, my Doctoral Researcher tasks are more focused on higher levels and signal processing.
On a personal level, I enjoy playing chess, videogames and watching televised sports, especially football, basketball and tennis.
My office is placed at TE214, so if you're interested in playing a couple of chess games, discussing about electronic physics or collaborating on crypto stuff, you are invited to come in and take a coffee.
Hauska tutustua!
Jesús Chi-Domínguez
Hello there! My name is Jesús, and I am one of the new postdoctoral researchers working under the guidance of Prof. Billy. I obtained a Ph.D. degree in computer sciences at Cinvestav – IPN (México), which was focused on the cryptanalysis and secure C-code implementations of elliptic-curve and isogeny based cryptography. The list of my current publications and implementations can be checked at my Google Scholar and GitHub pages.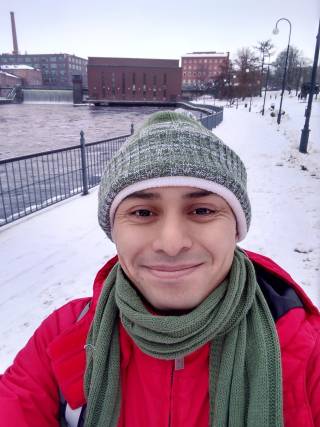 But now, my research is focusing on the (mathematical, and probabilistic) study of side-channel analysis applied to both existing and emerging cryptosystems. Summarizing, I am a mathematician that likes C-code (and also Python-code) programming.
On the other hand, I enjoy playing guitar and watching Anime (Japanese cartoon). Additionally, I am starting in playing the violin, and learning Suomi.
Kiitos for taking your time in reading my short Bio!
Luis Rivera-Zamarripa
My name is Luis Rivera-Zamarripa. I'm from Mexico and just moved to Tampere, Finland to start working as a postdoctoral research at Tampere University. I studied in Mexico at the Centro de Investigación en Computación (CIC), Instituto Politécnico Nacional (IPN), México, from 2012 through 2019 where I received my M.Sc. and Ph.D. degrees in Computer Science.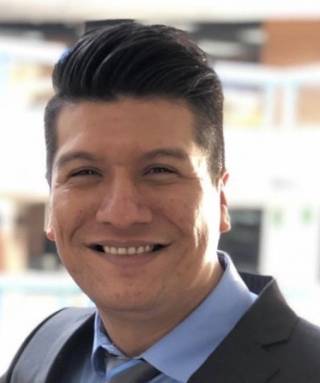 My major research interests are cryptography, side-channel attacks, finite field arithmetic, efficient software implementation and high performance computing. Take a look at the list of publications I have collaborated with, and find my implementations on GitHub, I will update this as soon as possible.
I like to try all different types of food. I love cooking, especially Mexican food but I'm always trying new recipes. I enjoy working out, it reduces stress levels and makes me feel more relaxed. I also enjoy taking long walks during the afternoon while watching a sunset. And, I'm doing my best trying to learn Finnish so please, be patient with me!