In TAMK Proakatemia we operate on principles of Team Learning and Team Coaching. Each team of students has a Team Coach, who supports them both as a team and as individuals in their professional and personal development. The Coach's role is to facilitate and mentor, to ask questions instead of giving quick answers. As coaches, we focus very much on building trust and enabling respectful and honest dialogue within the teams, while the students carry the responsibility for their learning.
TAMK Proakatemia degrees are centered around a team enterprise owned and run by the students. The students become team entrepreneurs, start working on customer projects and generate revenue already during their first year of studying. While working on different projects, they explore necessary theories and skills. As a result, they are extremely motivated to study and learn, since they need those learnings for their company's success.
Furthermore, the students have always had the leading role in TAMK Proakatemia's activities. Specifically, the board of Proakatemia, JoRy, that sets vital rules and practices in Proakatemia, consists of members from all student teams and the Head Coach. Additionally, MaVi team handles communications and marketing, KV team takes care of international relations and Data team manages data collection and analysis needs. All of these are run entirely by students.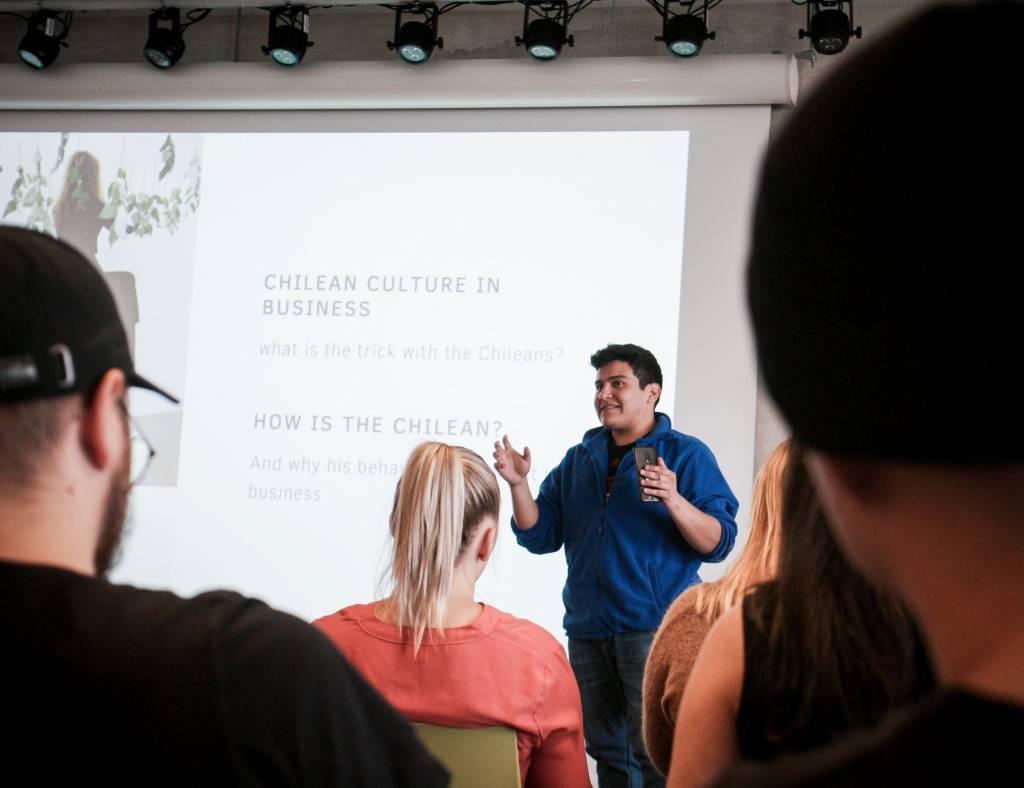 A global interest for Team Coaching
TAMK Proakatemia's Team Learning & Coaching model has raised a lot of interest both in Finland and abroad during the school's 21 years of existence. Over the years, University lecturers from Brazil, Chile, Portugal, China, Czech Republic and more have been introduced to the principles of Team Learning and Team Coaching by our coaches and students. The number of visits from foreign universities and other educational organizations to TAMK Proakatemia has been increasing every year. Naturally, 2020 was an exception due to travel restrictions.
While our trainings for educators to become coaches have been popular, we had not yet designed a degree programme in English. In autumn 2020, we accepted the challenge and I couldn't be happier!
The TAMK Proakatemia community had prepared for its first international student team and any crucial changes. For instance, there is now the need for more English content in our events and communication channels that are managed by students.
At the same time, this first batch of international students plays a vital role in developing Proakatemia's culture to be more inclusive and diverse. These students are the paragon for future international student teams, and they have taken this mission very seriously. They know that they can leave their mark in Proakatemia's history and they are very proud of it. I have happily witnessed the great motivation and engagement of these international students while they have eagerly become active members of TAMK Proakatemia's community, for example in MaVi and KV teams.
Text: Taru Nurmala, Team Coach at TAMK Proakatemia
Photos: Petteri Hentilä and Lotta Lehtikevari
Learn more about Bachelor's Degree Programme in Entrepreneurship and Team Leadership  in TAMK Proakatemia