Screenwriting is an essential part of mass media productions such as feature films and television productions. The screenwriters are responsible for researching the story, developing the narrative, writing the script, screenplay and dialogues.
TAMK has developed a Master's degree in Culture and Arts for this art form: scripts. The studies cover all phases of creative screenwriting process and focus on students' own material as work-in-progress. The degree is hands-on and workshop-oriented, while professional mentors supervise the student's independent work.
We had the pleasure to interview a TAMK Alumni from the master's degree in Screenwriting about her experience in the degree and working on the script of her first feature film. Eeva Putro has starred in television shows, movies and on theatrical plays, and now she is a successful screenwriter with her first feature film "Tove" being released earlier this autumn.
Following a degree in English might seem intimidating for some, but Eeva Putro wanted to set this challenge for herself. Improving her English language skills during the master's studies has given her new confidence. Practising in following lectures and writing both scripts and academic texts has been a rewarding process. This degree is a great opportunity for getting an international education in Finland, to study and begin an international career. Tampere seems to be the ideal setting as it is a vivid city, full of culture. It is considered the Theatre Capital of Finland, and the Tampere Film Festival attracts hundreds of creatives and audiences alike each year.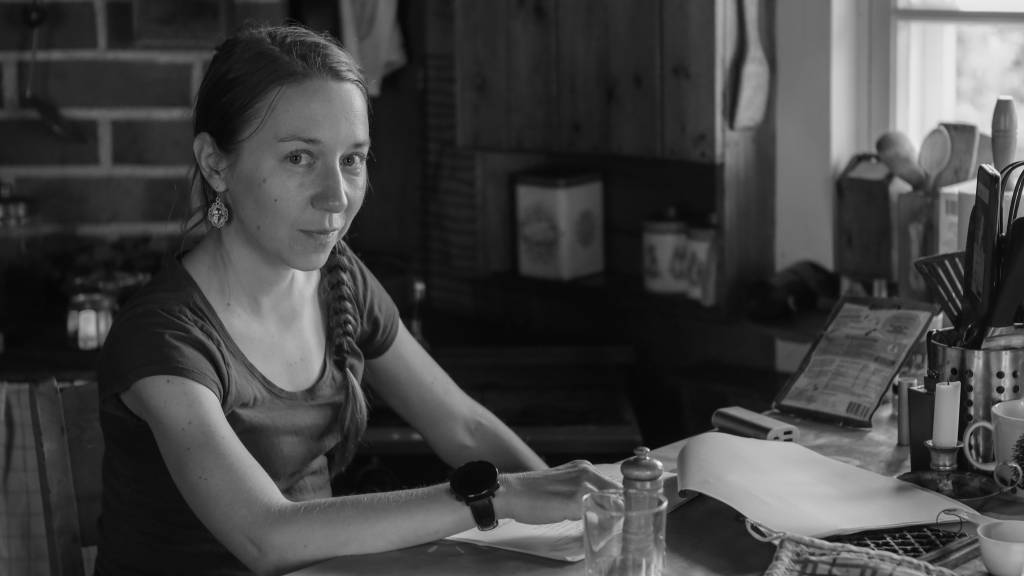 A new perspective
The environment in the classroom fosters a mutual exchange of ideas with both lecturers and fellow students. With multiple nationalities and professional backgrounds represented in the class, the students receive a great range of feedback on their assignments that promote personal and professional growth. In addition, the lecturers' feedback is often straight forward and Eeva still keeps their advice in mind when writing.
For example, in the course Analysis Of Film, films are methodically broken down and analyzed in depth. The scripts are seen as art pieces that stand on their own while understanding audience psychology in relation to the film viewing experience is also emphasized. A reflective and critical approach is practised throughout the TAMK master's degree in screenwriting.
"Due to my background as an actor, I often concentrate on the characters when I write a script. The course helped me improve my writing skills by seeing my writing projects as a whole, from start to finish. It is great for me to now have the other perspective in my toolbox," exclaims Eeva Putro.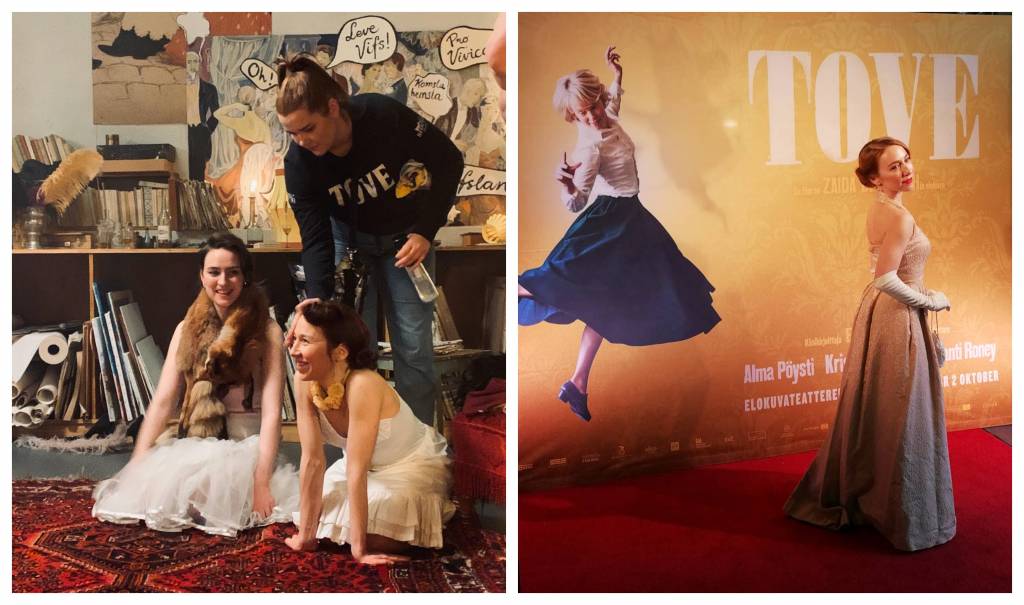 The first of many films
During the degree, the students complete one feature film script or a concept for tv-series and a script of at least two episodes. Eeva's script "The Addict" might be produced soon and the TAMK community is proudly waiting to watch the film.
Until then, we can all enjoy Eeva Putro's first feature film, "Tove". This biographical film is centred on Tove Jansson's early life and the creation of the Moomin character and book series. The structural thinking that Eeva learnt during her TAMK studies, together with feedback and support from her peers and colleagues helped her in this success. Eeva discusses the main challenge in the long process of creating the script of the movie:
"Early on, we had to choose our focus between the truth and the fiction. We needed to decide how much of the real-life happenings should we take to create a balance between story and Tove's actual life. Together with the producer, we decided that it is more important to bring a good story to the screen, a story that will have the audience hooked throughout the film. We focused on the lead character's goals, needs and drives and built the story around them. We didn't want to simply present Tove Jansson's life and career milestones," explains Eeva
The film "Tove" was released in autumn of 2020 and is currently in theatres. Read more about Eeva Putro's process of writing "Tove" (scroll down for English and Swedish translations) and watch the trailer.
Learn more about the TAMK Master's degree in Screenwriting.