TAMK is celebrating almost a decade of collaboration with Qilu University of Technology in Jinan, China. Since 2018, approximately 15 students arrive to TAMK from Qilu University every autumn. They are participating in the double degree that focuses in paper making engineering. The students complete three semesters in Qilu University of Technology focusing on fundamental subjects such as math and basic chemistry. Then, they arrive in TAMK for four semesters of application oriented professional courses focusing on paper making and bioengineering. Finally, they return to China for one final semester to complete their studies and graduate.
Six Chinese students currently participating in the double degree were interviewed. Some have just completed their first semester in TAMK while others have finished all four semesters and are planning their return to China.
Studying at TAMK
The number one reason the interviewed students chose this dual degree for their bachelor studies is Finland's great reputation in forests, sustainability and innovations in pulp making industry; and TAMK's fame as a great University of Applied Sciences in Europe.
"The labs in TAMK have more advanced instruments that we have seen before. It has opened my eyes." – Tongzhou
The lab workshops of TAMK equip students with the latest technological advancements. They are the perfect playground for them to use in practice the theories they learn at the first stage of their studies in Qilu University of Technology. This creates a well-balanced learning ecosystem, that arms students with necessary tools for their career.
The courses in TAMK are project-based and highly multidisciplinary. Students apply theories and hand-on exercises in real problem solving environments by participating in projects with Y-kampus, Summer School, SCIL and Sprint Innovation Festival (formerly known as InnoEvent). This active-learning method enables them to develop soft skills which are less emphasized in traditional Chinese university education.
"I joined a project in the summerschool and it helped me see how my future would be working in a company." – Guorong
"Giving many presentations has helped us get more comfortable in ourselves and our knowledge." – Shuiqing
Studying in smaller groups creates a more personal relationship between lecturers and students, allowing space for discussion in the class. The students can debate their ideas and find new ways of analyzing their knowledge and improving their skills.
"Discussing with other students and lecturers helps us change and evolve our understanding." -Siping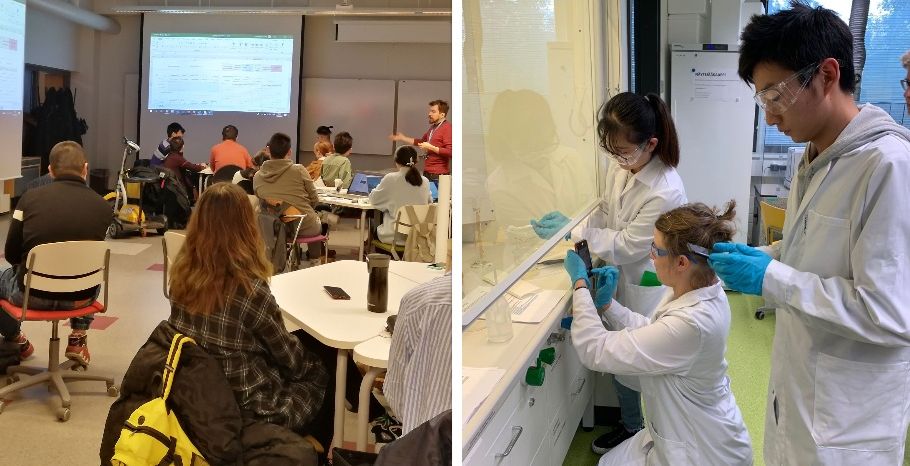 Life in Finland
The second reason the interviewed students chose this degree for their studies was the possibility of spending two years living and studying in Tampere, Finland. Studying abroad is a unique challenge that can help young students develop their independency and problem-solving skills. Also, living in a new environment, learning a new language and cultural ques are crucial life-skills for today's global citizen.
Adjusting to a new culture can be both exciting and challenging. The Finnish lifestyle is more relaxed than the fast rhythms of Chinese cities. TAMK has created a great support system, helping the double degree students even before their arrival in Tampere.  The students have assistance locating services needed for their smooth transition to their new day-to-day life routine. Special events are organized outside of the classroom, introducing them to Finnish traditions and way of life.
"It is such a rewarding feeling to resolve any problem that appears. We have very helpful teachers" – Chengji
The international students quickly feel at home and welcomed into the culture and community. In Tampere, there are many opportunities to meet and interact with both locals and internationals; in events organized in TAMK campuses, in classrooms and lab work, in student housing or at part-time job.
"Finns seem shy and quiet at first, but they are very warm and friendly people. There is this culture of not wanting to disturb others, and I admire this." – Siping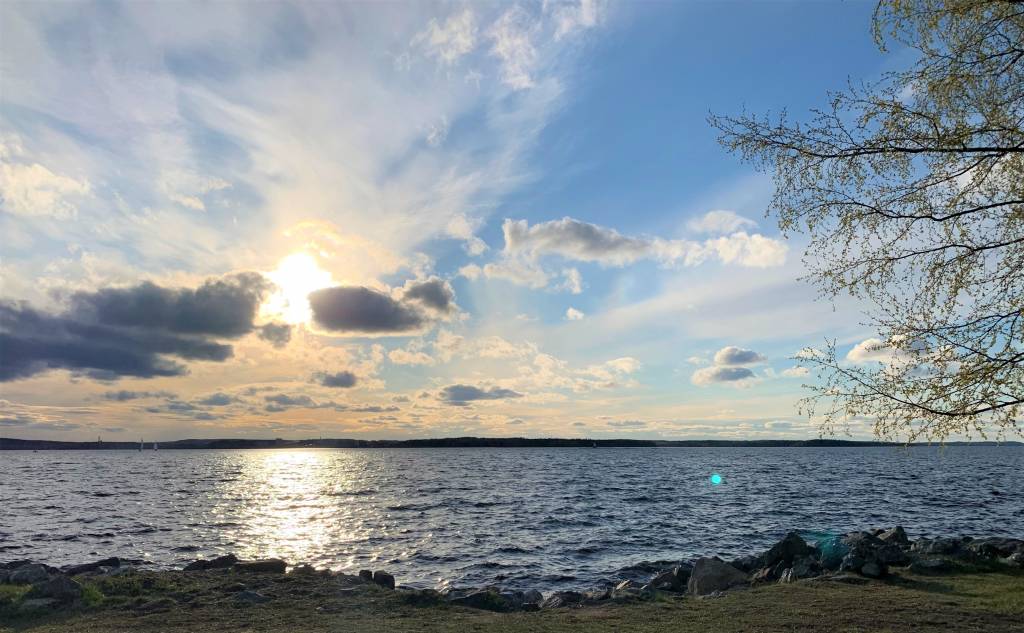 The future
The graduates of this double degree are expected to be key professionals in bioeconomy field, especially with special understanding of circular economy and sustainable development. They are the key influencers to create a bridge between bioeconomy of China and Finland.
TAMK has given the dual degree students new opportunities for self-development. The curriculum leaves free time for self-reflection, part-time employment, studying, hobbies, socializing, daydreaming and more. Time management skills are tested in such an environment, but it can also be a great opportunity for such skills to grow.
"TAMK gave me more theories and a chance to think about them. I saw the different choices I have for my future. It gave more magic and imagination." – Tongzhou
The interviewed students are very excited for their future. They are planning to continue their studies further with Masters' degrees and have successful careers in China, Finland or other countries. TAMK has enriched everyone's worldview, and for some filled their heart with desire to explore more countries and experience life in multiple cultures.
Text: Dimitra Panopoulou-Huovila
Photos: TAMK Global Education team & Shuiqing Liu (double degree student)