Tampere University of Applied Sciences has designed its International Business degree programme curriculum with an aim to support students' personal choices of their professional field.
The students build their expertise by selecting two out of eight specializations: Accounting and Finance, Entrepreneurship, Experience Economy and Tourism, e-Commerce, HR Management and Leadership, Innovation Management and Business Development, Marketing, and Supply Chain Management. The practical trainings and final thesis allow them to dive even deeper into their focus area and learn hands-on, with the support of lecturers and mentors.
In addition, TAMK's International Business degree programme offers a possibility to do a double degree with one of these partner universities: KEDGE Business School in France, Munich University of Applied Sciences in Germany, or Salford Business School in the UK. Instead of one certificate, the double degree student gets two after completing one academic year of studies in a partner university.
Four TAMK alumni share their story with us showing how customizable a Bachelor's Degree in International Business can be.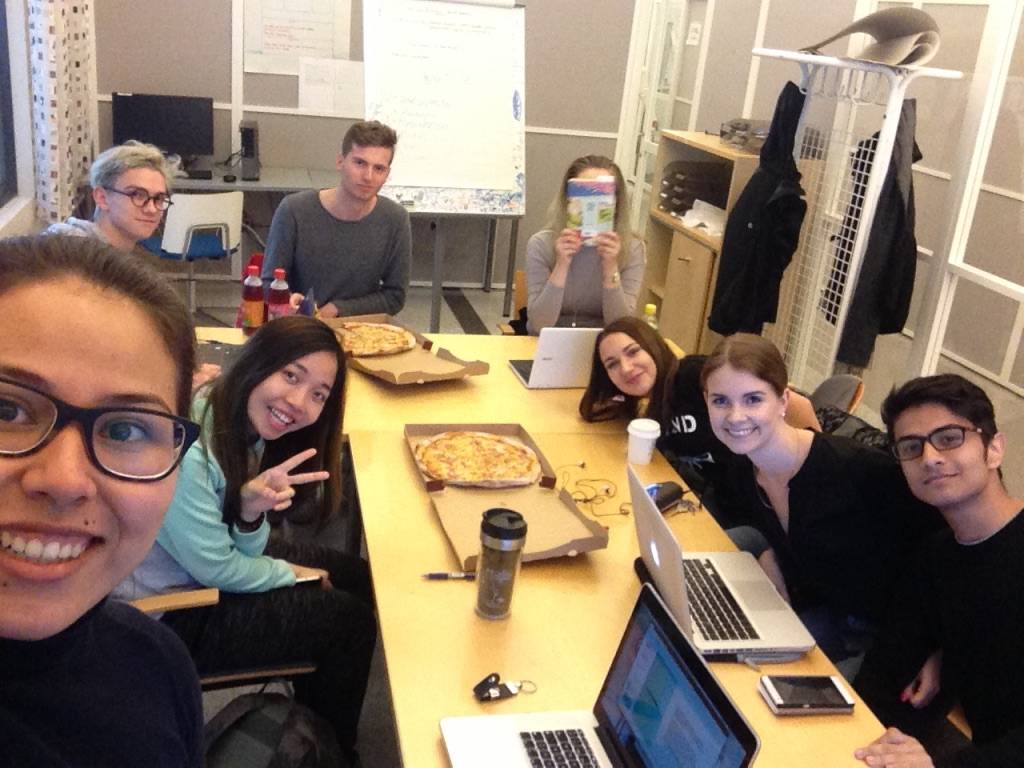 Mariana Perez, Mexico
During my first trip to Finland I fell in love with Tampere and decided to relocate for my studies. Studying in TAMK offers a good balance between studying and student life. There is a long tradition of events and activities organized for new students, that did not conflict with our classes or disrupt studying. On top of that, my Finnish classmates were very welcoming and hospitable. Together with the lecturers, students' union Tamko and the social counselor, they helped the international students integrate into the culture and society.
Tampere has everything I need, and I consider it my home now. There is a great community feeling in the city. Apart from a vivid student life it is also a great city to start building professional networks for your career.
During my studies, I participated in projects where I worked with students and professionals from diverse backgrounds. For example, Demola is a cooperative environment for students from different study fields to work together and create solutions for local companies. I also took several courses from y-kampus that bring together students from different degree programmes. In my opinion, these interdisciplinary projects are a simulation of our future work-life.
I decided to complete my practical trainings locally in Tampere. I found my internship position on y-makers (currently Job Teaser). I completed my thesis on the company I worked for, and I was hired at the end of my practical training. My thesis was the first big project I tackled by myself, and it was a big confidence boost for me. Discussing the idea with my employer, designing the project and implementing it was a unique experience. The mentorship and support I received from my thesis supervisor helped me overcome any obstacles.
TAMK has designed a broad International Business Bachelor's Degree that helps each student find a career focus that interests them. It is a playground where we could try different aspects of the business world and then go deeper into the topic that interests us.
Nevena Isic, Finland- Serbia
I was born in Serbia and moved to Finland more than 10 years before starting my studies. Based on TAMK's good reputation, it was the only university of applied sciences for me when pursuing an International Business Degree, with specialization in Marketing and HR.
Thanks to TAMK's double degree option, I also attended KEDGE Business School in France, studied French and experienced the French culture. During my two semesters in KEDGE, I saw Marketing from a new perspective. Even though the specialization overlapped with the one I had picked in TAMK, the different approach in KEDGE enriched my learning experience.
My hunger for international travels did not stop there. During my studies, I completed two practical trainings. The first one was in the HR team of a game studio based in Hong Kong, and for my second training I was a marketing assistant in a Serbian winery. Additionally, my team and I represented TAMK at the Heavener International Case Competition in Florida (USA) and won second place during 2019.
All these international experiences have given me the opportunity to gain knowledge from a vast pool of lecturers, all specialists in their field, and to network with peers on a global level.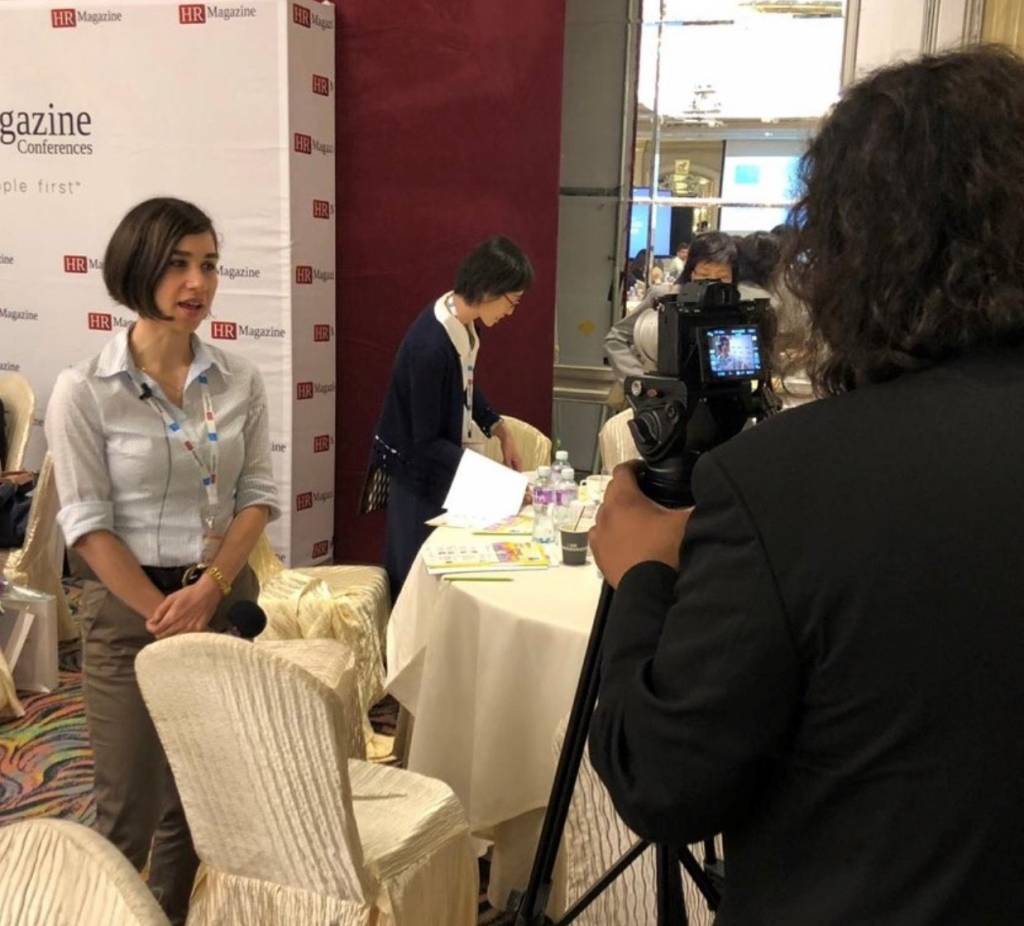 Ryoko Sasaki, Japan
About six years ago I arrived in Tampere and TAMK as an exchange student. After finishing my bachelor studies in the field of media in Japan, I decided to return to TAMK. I wanted to continue building my skillset with the Bachelor's Degree in International Business, because I believe that companies value employees with a rich range of skills.
Group work is highly emphasized in this degree, and that helped me improve my communication and cooperation skills. Many lecturers brought in professionals and company representatives for us in the classroom. To give you an idea, sales professionals visiting us used to teach us actual sales techniques in the classroom. It felt surreal then, but nowadays working in sales myself I can see how precise those simulations were. Even today, I carry and use the tips we were given during that session.
Outside the classroom, I volunteered in projects where I could help and learn at the same time. For example, through Kasvu Open I helped a Finnish start-up company enter the Japanese market with their innovation. Volunteering in projects proved to be crucial for networking and successfully entering the Finnish workforce prior my graduation.
Syed Bukhari, Saudi Arabia
As a student in an international school in Saudi Arabia, I had always wanted to experience studying abroad. In my initial searches, Tampere stood out for being a small yet lively city. Indeed, it offers a great range of activities, but also the space to take a break and reflect. In addition, I found TAMK personnel very friendly and helpful when replying to my emails, even before the application period had started. I quickly decided that TAMK would be my new base for International Business bachelor studies. Luckily, I could take TAMK's entrance exams in Turkey which simplified the process for me at the time.
My studies in Tampere turned out to be so much more than just a bachelor's degree. Moving to Finland helped me see a whole new variety of possibilities. I could complete internships and a double degree abroad, and even receive a grant for them. TAMK not only helped me integrate into the Finnish society, but it also prepared me for moving to other communities as well. For instance, my second internship was in an Estonian company where I am still working.
I graduated with a double degree from TAMK and KEDGE Business School in Bordeaux, France. My specializations were HR & Leadership and Accounting & Finance. I was happily surprised when I realized that the education styles of Finland and France are so similar, complementing well each other. Even though I was in a different school, the environment felt familiar.
Looking back, I am grateful for TAMK's approach in our professional development. We got real teamwork experience during our studies: from brainstorming to delivering a finished project, and from team building to collaborations. What I learnt has stayed with me and has proven to be valuable in my work-life. I am thankful for the opportunities and support I had while studying in TAMK.
Photos by Mariana Perez and Nevena Isic