On the 19th of August 2020, we started our 3.5-year journey with students from Brazil, China, Ecuador, Finland, Poland, USA and Vietnam. The first semester was full of enthusiasm, fresh experiences and big emotions.
Luckily this team of new students, called ENTRE20, was able to spend some time together before the tighter Covid-19 restrictions hit us. We got to know each other better before switching to online studies. We even spent a beautiful, sunny day in Ikaalinen, where we visited a traditional 150-year old Finnish farm and picked berries and mushrooms from the forest. Afterwards we cooked a tasty meal on a campfire location. Some of the team members even dipped into the cold waters of Vahonkoski stream.
In the beginning, Proakatemia's Team Learning methods and practices were new for the ENTRE20 students. They were used to be given timetables, sitting in classrooms and attending exams. Although at first this new system felt chaotic for many, they quickly realized the benefit of taking responsibility for their learning, proactive planning and scheduling their studies. For this, they got support and tools in Self-Leadership lessons lead by Coach Toni Lehtimäki.
Besides essential studies, like Business Mathematics and Business Law, ENTRE20's curriculum included several novel courses, tailored for international students. On top of these, the students worked on various challenges. During the Business & Life in Finland course, run by Coach Hanna Saraketo, the team decided on their preferred challenges based on their learning goals. These learnings were put to test in the final 4-hour challenge of this course, when they were assigned to produce videos for professors and lecturers from other European Universities participating in the entreTime programme.
Local and global projects
Parallel to their regular courses, ENTRE20 participated in several intensive projects. In November, the students took part in the one-week programme of Sprint Innovation Festival. During that week, over 500 TAMK students learned innovation and service design processes by creating solutions for real clients.
Nevertheless, ENTRE20's biggest challenge during this autumn was probably the Global Business Challenge, where approximately 100 students represented six different universities from four countries; Finland, UK, USA and Ecuador. The students were shuffled into mixed teams of ten and collaborated on assignments provided by international companies.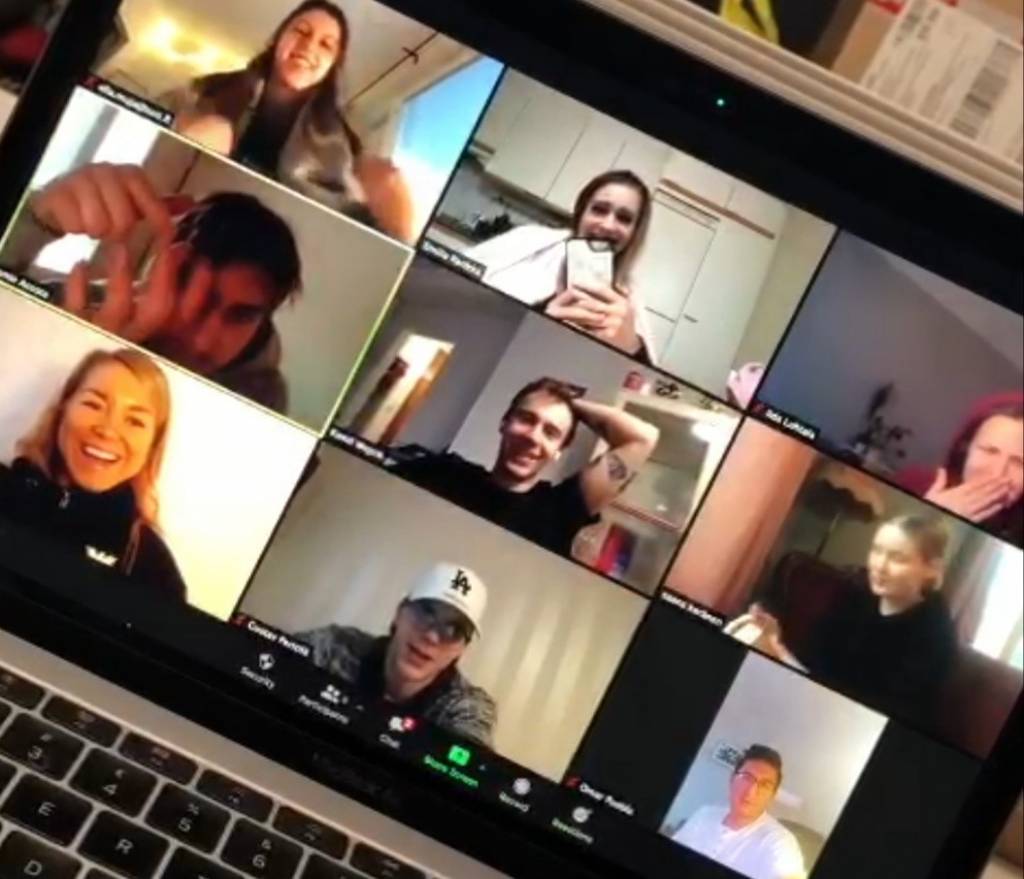 For two months these global student teams learned how to cooperate with peers from different cultures, agree on team roles, set communication tools and practices – considering the time zone differences – and familiarize themselves with the customer and their business. After analyzing the problem provided by the customer, the students needed to explore their resources for studying and innovating solutions. Finally, they were called to present their "product" to the customer and in some cases even implement it or agree on future co-operation. Based on the recognitions given by the companies, peers and coaches in the Global Business Challenge, our ENTRE20 students did a marvelous job in the programme!
The last coaching sessions before the holidays in December clearly showed the huge leap in development that the students had made during their first semester. I am very confident that ENTRE20 is ready to start their own team company in January. Although they take responsibility for their learning and business operations, they are by no means left alone. They always have the full support of their team members, coaches and the whole TAMK Proakatemia community.
Text: Taru Nurmala, Team Coach at TAMK Proakatemia
Photos: Tutta Tanttari, senior lecturer and Emilia Parikka, student.
Learn more about Entrepreneurship and Team Leadership Bachelor's Degree in TAMK Proakatemia