Educational leadership is the practice of discovering and steering the talents and motivations of educators, students and other stakeholders toward achieving common educational goals. Through the right master studies, modern educators can enrich their skill set with new tools and concepts of international educational leadership, and learn the essentials about leading people and business in the context of international education. Five educational leaders participating in TAMK's Educational Leadership master's degree were interviewed to gather insight on what makes this programme so unique.
It seems that its international profile is what sets this degree apart from the rest. Based on the principles of authentic distance learning, educators from around the world can study in the master's degree without any need for relocation to Finland. The master students, with a variety of cultural backgrounds and located in different countries, bring a truly international character to the degree. As a result, there is a great variety of different ideas and practices put forward during tutorials, discussions and study group sessions.
"There are many other educational leadership degrees out there, but they focus on the local education systems. This is the only one truly embracing education's international aspect," explains Marie-Theres Whitehead, private school teacher in Vietnam.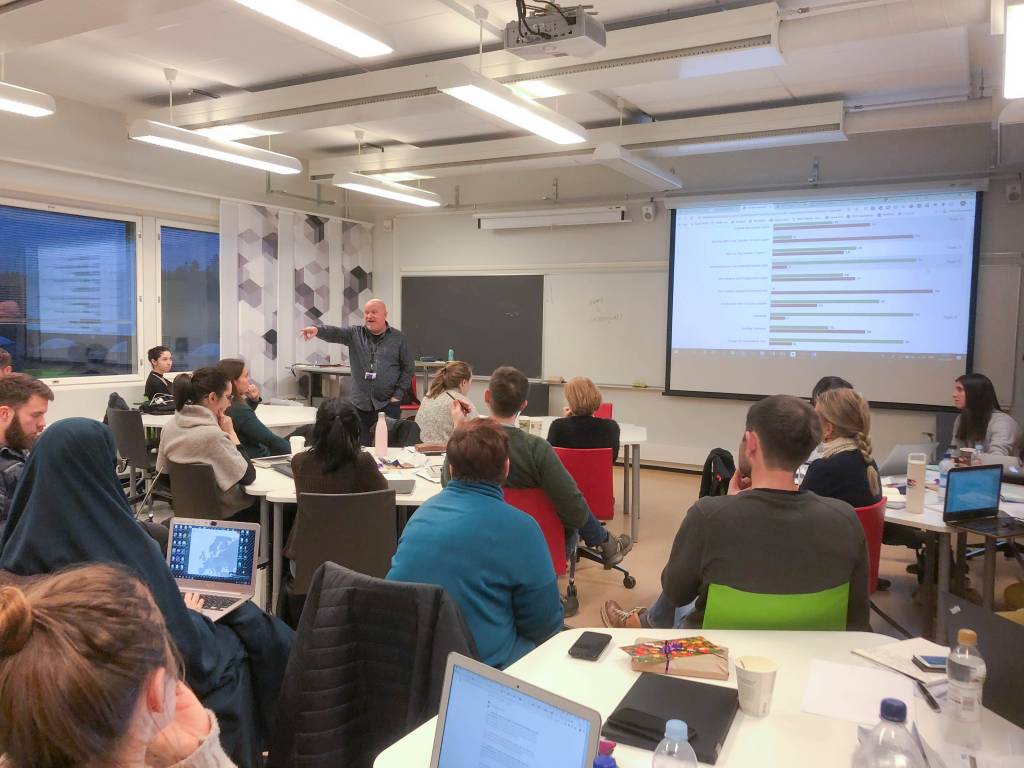 Peer collaboration and mentoring
The degree is designed for collaborative distance learning, apart from three intensive weeks which give the exclusive opportunity to visit Finnish schools and learn more about Finland's educational system. Besides classroom work, these weeks include a social programme allowing the participants to network and to experience the Finnish nature and culture.
"Our study group has become a high functioning team. We collaborate for class projects, but we also help each other on our own professional issues. We have now become a trusted group of professional advisors for one another," concludes Scott Benzenberg, teacher in an international school in Norway.
The virtual classrooms, Zoom study group meetings and online lectures quickly become a welcomed routine. The degree is built around the principle of collaboration and the participants learn from analyzing and discussing real cases and real life problems. Thanks to the international character of the master's degree, the students get acquainted with different educational systems and practices from around the world.
"In my study group we are 3 educators living and working in Asia. We set up a virtual consultancy and created a virtual training for teachers interested in teaching remotely. Our project has got very positive feedback from our fellow classmates," exclaims Fintan Brennan, University lecturer in Japan.
Personal growth
The versatile range of course topics keeps the students on their toes. In the case of Brennan, it allowed him to build upon both aspects of his career: business and education. In the same way, Whitehead emphasizes how her colleagues appreciate the different ideas she can now bring forth. Ideas which are based on theories they learn and on discussions with other degree participants. The programme is designed with the most contemporary learning theories in mind, allowing participants to apply knowledge to their particular context and attain positive student experiences.
 "It is not all geared towards education or leadership. We even had courses on financial management, HR management, intercultural communications and conflict management," says David Keating, secondary school teacher in Dubai.
TAMK's approachable staff promotes personal growth and encourage different endeavors outside the classroom. Students are encouraged to becoming more involved with academia and journalism of education. The Master's degree in Educational Leadership has led many to share their new-found enthusiasm on educational leadership with other educators from around the world, and start a podcast or submit articles for publication.
"Mark Curcher encourages activities that go beyond the courses. He has guided us into publishing articles and speaking in conferences. It is not about the courses, but about our personal development," says Charlotte Dawson, currently teaching in Dubai.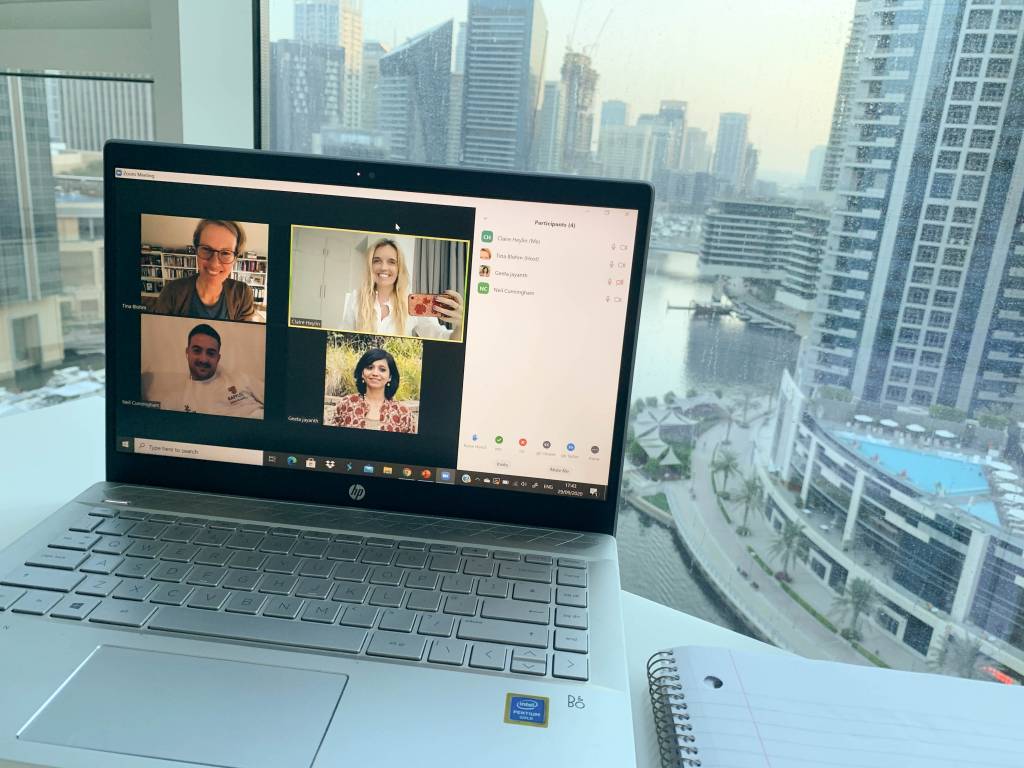 Future educational leaders
The main purpose of educational leadership is to guarantee academic success through process, training and material improvements. The graduates of TAMK's master's degree in Educational Leadership can steer change locally in the schools where they work, globally through networking and collaborations, and even become policy makers.
It is undeniable that the interviewed students are more than satisfied with the learning and networking opportunities provided through this degree. And that is the case also for their friends who recommended them this master's degree in the first place. Studying in this programme is both an enjoyable and rewarding experience that creates long-term sustainable results.
Will you join the TAMK Educational Leadership network this upcoming application period?
Photos: Mark Curcher (Senior Lecturer) & Claire Heylin (TAMK master student in Educational Leadership)