Since 2018, when Tampere University of Applied Sciences (Finland) and Qilu University of Technology in Jinan (China) created a new Double Degree Programme in Bioproduct and Process Engineering, roughly 15–20 students arrive to Tampere and TAMK each year to complete four semesters of studies.
Besides the degree's courses and laboratory workshops, the students are encouraged to participate in events and projects within TAMK and the Tampere Universities community that add value to their studies.
Sprint Innovation Festival is a week-long annual innovation event that brings together students, companies, and organizations. Approximately 500 students from TAMK and Tampere University create innovations and solutions for companies, while they get support from coaches, professionals and researchers. Ulla Häggblom, Head of Bioproduct and Process Technology Degree Program and Principal Lecturer, has ensured the Chinese students' participation in the event.
"It is a unique opportunity for our double degree students. I hope that they will remember it for the rest of their lives. This intensive and multicultural event gives an extra value for their studies as it is not an available option for every student in Tampere," comments Ulla Häggblom, Head of Bioproduct and Process Technology Degree Program and Principal Lecturer.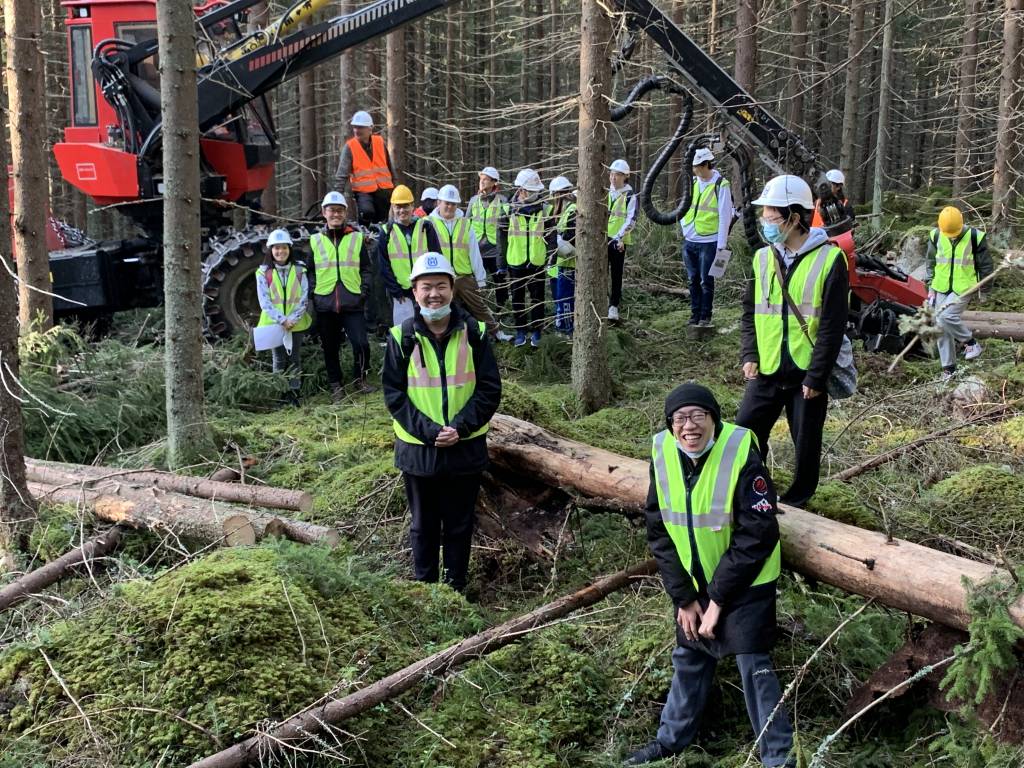 Discovering team success
In 2020, the challenges covered topical issues such as sustainability, consumer habits, equality, biofuel.
For the duration of a week, the students collaborated with peers from different study fields. The variety of skills and theoretical know-how brought great value to the teams. For many participants, this was the first time working in an international group. As a result, they improved their English vocabulary and overall communications skills.
"I learned that brainstorming and open communication are essential for innovative solutions and problem-solving," explains Bai Haoyu, double degree student.
Thanks to the Sustainable Consuming and Sustainable Mobility challenges given by the City of Tampere, the students researched current trends in Tampere and learned more about the Finnish culture. A realistic plan of their idea implementation was crucial, and the students needed to work with the consumer needs in mind. That added an extra difficulty to the task but finding the balance in the group's strengths brought success.
"Even though my team didn't win the first place the experience enhanced my self-confidence and success mentality," exclaims Xi-Hao, double degree student.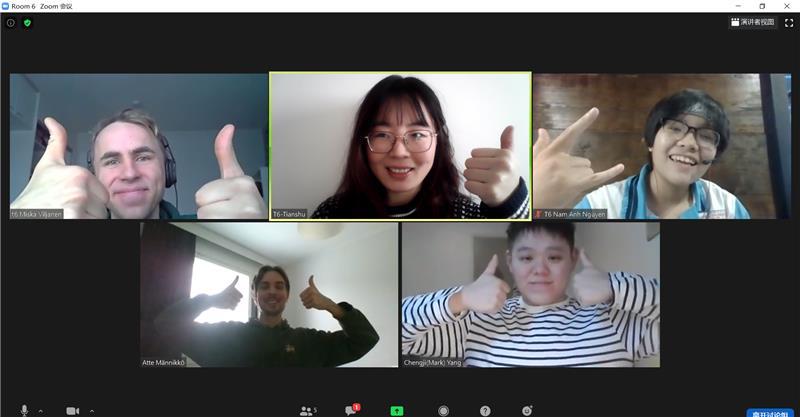 Creative work in multidisciplinary and multicultural teams gave the students new perspectives for innovative thinking, which is essential in the bioproduct industry. In practice, the students practiced preparing presentations and communicating decisions and ideas to clients and stakeholders. In conclusion, the double degree students learned to operate in a real working life project.
"Besides valuable experience for their future career, in projects like these the students can make new friends and gain connections for their personal and professional development," concludes Ulla Häggblom.
Read more about the double degree students here.
Find more information about TAMK's Double Degree Programmes here.