We are four physiotherapy exchange students from Germany and Belgium, and in TAMK, we had the great opportunity to take part in the course "Internationality and Multiculturalism". This course was organized and guided by Tiina Pystynen and Maria Maljanen. This blog post is all about our experiences during this colorful week. First of all, we were all introduced to each other; the Finnish, Kenyan, Belgian and German students.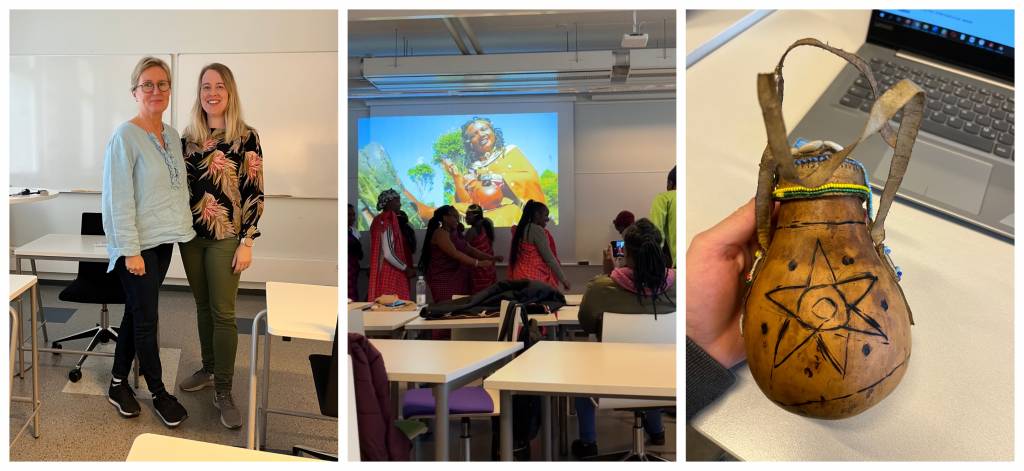 Student exchange experiences
In the course, we learnt a lot from each other and presented our own countries to the class. The Finnish students talked about their experiences abroad. The Kenyan physiotherapy students gave us a colorful presentation about Kenya. Germany and Belgium was represented by us four, the physiotherapy exchange students.
Hereby everyone always asked themselves "What kind of Stereotypes suite this country and where my expectations fulfilled?" These questions were answered by introducing all kinds of topics about the country; food, politics, sports and especially about the way of handling physiotherapy.
Presentations, objects, questionnaire rounds and even dancing lessons were all used to make the class understand more about one's culture. It was amazing how interactive the course was; how many questions and discussions were started and how we all got to know other cultures and countries a bit better.
Working abroad
As we are all students who are eager to explore the working life really is abroad we had the opportunity to widen this knowledge. One day was filled with online-presentations all the way from Norway to the African countries (Rwanda, Mongolia, Uganda) and back to Doha, Qatar.
It felt like a little trip over the world where we familiarized ourselves with the working facts and complications as a physiotherapist in different countries. Did you know that men aren´t allowed to treat women and vice versa in Doha? And have you ever asked yourself how many children could still be able to walk today if the health system of the country were better?
To get an overview of even more countries, we worked in groups on different topics. We "flew" through the whole world, looking at the way how physiotherapists work inside and outside the EU, and how differently the physiotherapeutic study programs are structured. This we presented in front of our classmates so we could all learn from each other.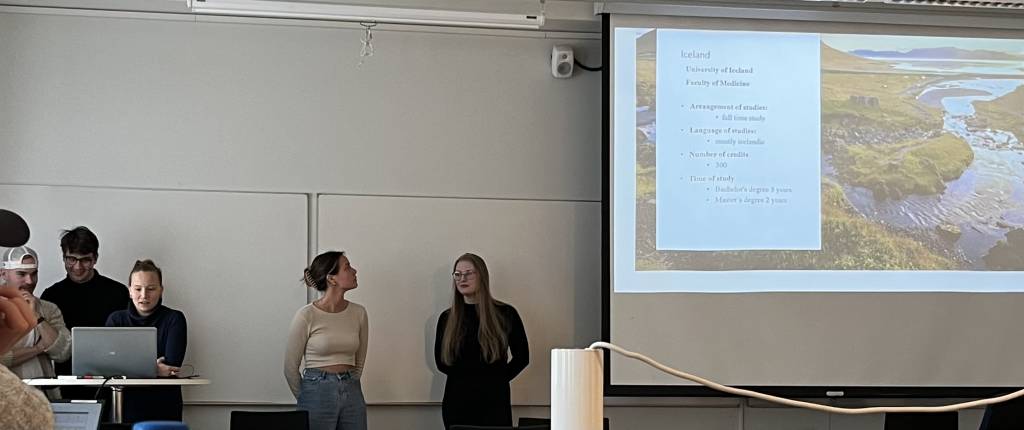 Knowledge on Internationality and Multiculturalism
What is actually culture? Where does your personal space start at? All questions around the topic of internationality and multiculturalism were explained and brought to our minds by the Conference Manager Brown Onduso, expert of cultural diversity. Even bringing up sustainable questions, like how important physiotherapy is for our environment, were part of this week. This topic was brought closer to us by Marja-Leena Lähteenmäki, an expert on the field who presented the ability of getting connected as a physiotherapist through the ENPHE an WCPT (European network of physiotherapy in higher education and World confederation of physiotherapy).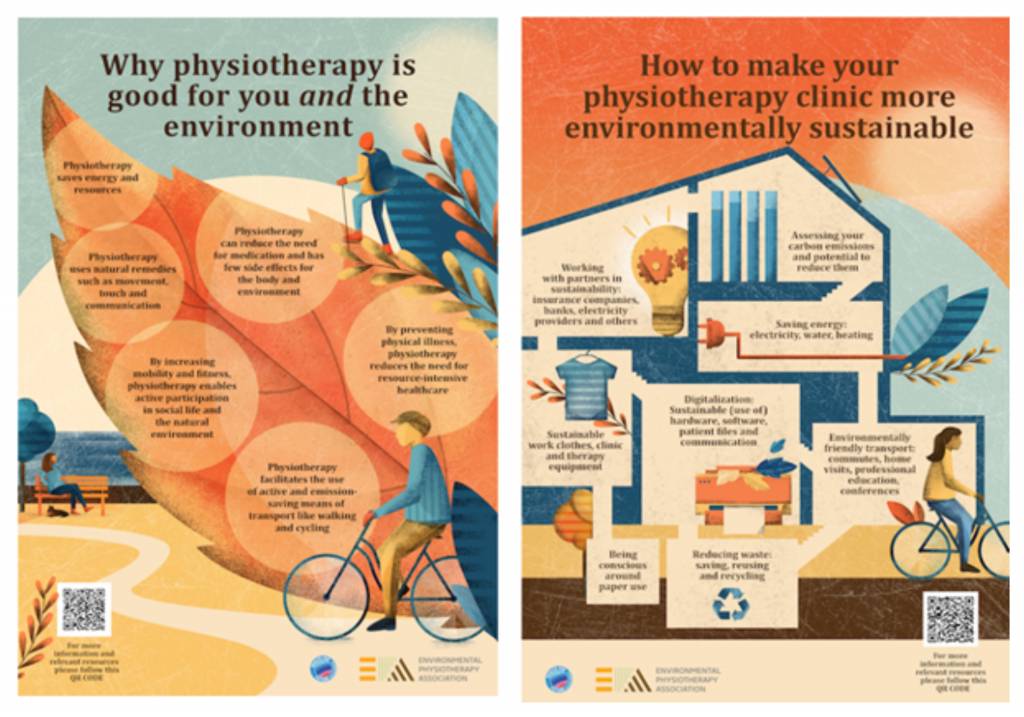 Learning in a fun way
We had a really nice atmosphere and learned a lot about the other cultures and how different indeed physiotherapy can be from country to country. We are very grateful for this great opportunity and would be glad if more people would have the same opportunity. Thank you to Tiina, Mari and to all the Finnish physiotherapy students.
Text by incoming exchange students in Physiotherapy studies at TAMK: Anais Geyns, Leo Castel, Helena Griesser and Carla Schneider
Photographs provided by the students
Physiotherapy infographic by Environmental Physiotherapy Association