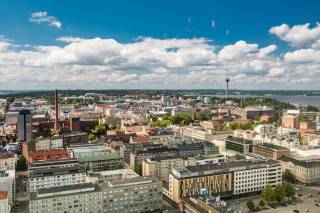 Did you know that in international rankings of education systems, the Finnish system is TOP of the class!
We offer you exchange studies in several programs in English at Tampere University of Applied Sciences, TAMK. Studies may consist of courses, a final thesis or project work. There are wide variety of courses taught or guided in English. In addition, as an exchange student at TAMK or Tampere University, you are entitled to seek studies at the study offerings of other campuses.
In case you are a student in the field of Health Care and interested in Trainee Exchange, we offer you a great possibility to complete your practical training. TAMK has close ties with companies and public institutions in the Tampere Region.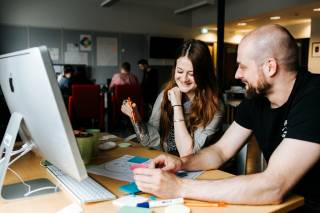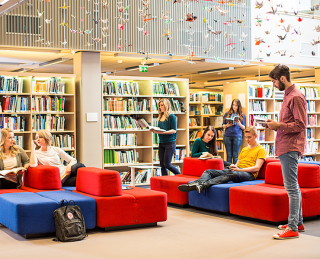 You will be provided a tutor to ensure that your exchange starts smoothly. Student Housing companies also gives their support by organizing accommodation for you. You can easily apply online.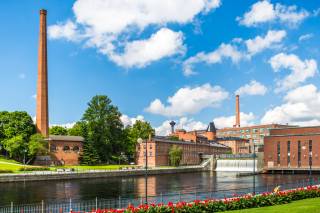 Tampere is safe and the most student friendly city in Finland. The unique combination of nature, nightlife, sports and culture provides great opportunities for your free time. Tampere with its 230 000 inhabitants – of which every fifth is a student – is a lively city in the second largest economic area in Finland. The city center is surrounded by two lakes and ridge scenery. That means the nature is close to the city, parks and forests are open to the public and offer a great environment for a wide variety of recreational activities.
Tampere is also ideally located. You can reach it easily by car, bus, train or airplane. It takes only 1,5 hours by train from Helsinki to Tampere. Tampere public transport services, too, ensure good coverage of the region and easy connections.
We are happy to welcome you! Take the chance, come and study with us!
Student experiences:
"It was one of the best experiences of my life, without a doubt! I fell in love with Finland, the Finnish nature and the people. – I got to know new friends from all over the world and I got to know myself better."
International Business student, Belgium
"I really like the city of Tampere. It is cosy and you have everything you need really close."
International Business, Spain
"TAMK is the perfect university for international students, they give us a tutor at the beginning that solves all our doubts and is available…"
"Everything in TAMK was organized very well, I felt home quickly. They made the change to something new easy."
Physiotherapy student, Belgium
"I like the teaching methods in here. Students aren't stressed and studying is fun. This experience gave me a lot. I know how to work individually but also in groups."
International Business student, Slovakia
"The way lectures are delivered and the teaching method used is extremely interesting, questioning based learning was a delightful experience."
"It was really amazing, so much interesting opportunities and studies, very beautiful library, open people, good gyms, calm and beautiful nature."
International Business student, Russia
Text: Tarja Kononov
Photos: Joel Forsman, Ville Salminen