Reconnecting with international partners
All the EAIE attendants were eager to meet face-to-face new and old international peers. TAMK reconnected with partner universities mainly from Europe. However, other continents were not forgotten as there was an effort to recommence activities with our Asian partner universities such as Taylor's University from Malaysia and Chulalongkorn from Thailand. The latter is highly regarded in RDI activities in Southeast Asia.
In the discussions, the main goal was to bring collaboration to the same level as prior the pandemic and seek solutions for jointly identified challenges in student and staff mobility as well as in double degree programmes. Mobility is by far the most common way to co-operate, but the aim is to broaden the collaboration in education and RDI. There is a lot of potential of growth within international partnerships. Many of our partners consider TAMK as one of the most attractive universities of applied sciences to work with.
Boost the Mobility
The mobility targets set by the European Commission are high. The current level of mobility does not meet the targets yet. Inclusion and diversity in mobility was one of the conference tracks. Barriers and their solutions were discussed and shared. Guidance is needed throughout the mobility lifecycle, especially in:
Finding up-to-date information about available funding
Managing the application process smoothly
Choosing the right host university abroad.
It is extremely important to provide international exchange opportunities to all students irrespective of their financial status.
Quality over Quantity
TAMK has set high goals for international student recruitment. The target is to triple the amount of international students by 2030. This means finding and fine-tuning student recruitment from all angles. During the pandemic there has been an endless list of tools that have become available out of need, now it is more about finding the right combination for our needs and our portfolio of degree programmes on offer. What works for one, may not work for all.
There is also a new-found understanding of the need to focus more on marketing TAMK to the applicants who have been offered a study place in TAMK. We aren't their only choice, so what makes us special?
Before the EAIE conference in Barcelona, there was an opportunity to see educational agencies in the ICEF conference on higher education. The use of educational agencies is prevalent in some countries and can improve the quality of applicants and resource management in student admissions. It is also an important tool in managing expectations, which results in less drop-outs during the degree-seeking journey.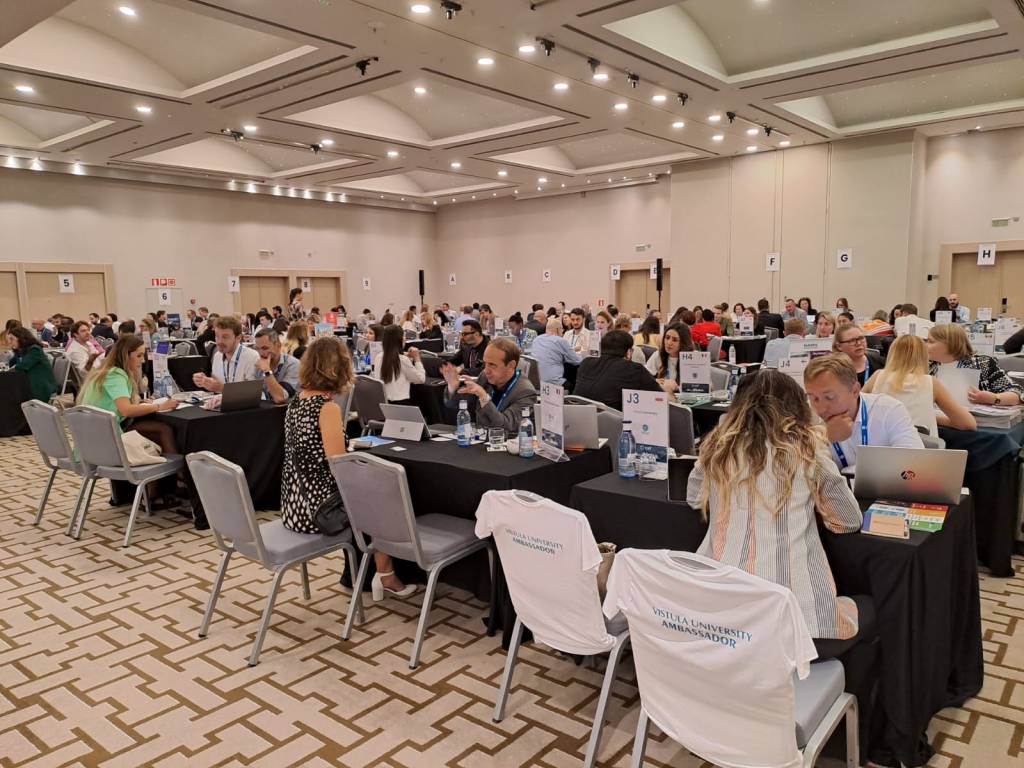 Text and pictures: Anne-Maria Mäkelä, Tarja Kalliomäki-Linnas, Kirsi Jokipakka, Piri Hiltunen
More information:
European Association for International Education | EAIE
ICEF – Connect. Recruit. Grow.