Hi! I am Moldir came from Kazakhstan to study at Tampere University of Applied Sciences.  I chose Finland, because it is safe and really interesting country to visit. When I first came, I felt breezy wind and saw cloudy sky. As it is taking your breath!!!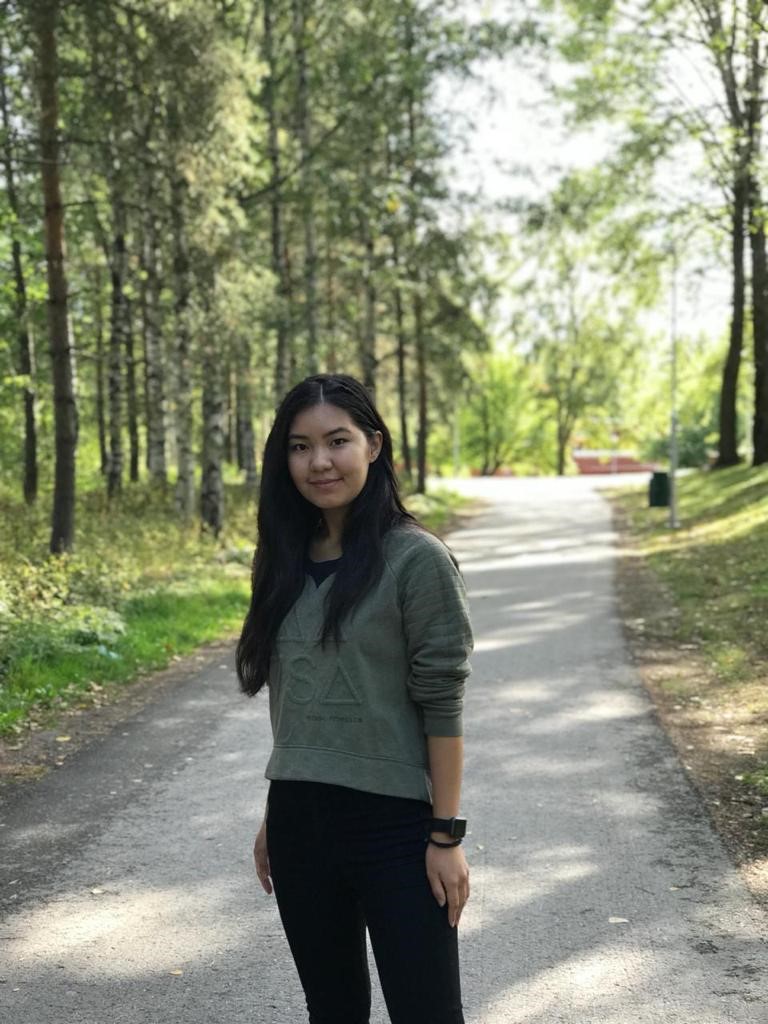 In several weeks I met so many polite people and great thank to my tutor Rebeca for welcoming me and helping with registration, because I missed the welcome week. But there were no problems and we figured out everything very quickly.
Before starting my classes I had tour in the university and saw really beautiful library where you can study. What I know for sure is that this university takes care of students. You can also join student club, participate in events, collect stickers for your overall (Finnish student theme) and meet other exchange students from all over the world.
In addition, I got so many warm memories about last days of summer: dancing on Havana Joe ship, watching firework and singing with guitar. There are so many amazing places to go to hang out with your friends such as amusment park, saunas, bars, conoeing and hiking to the forest. We had also camping near sauna and waited for Nothern lights, such a beautiful sky that I have never seen before. It is not the end, because we are planning to visit other Nordic Countries and of course the place where Santa lives.
It is my first time of going abroad and experiencing it, but I am really happy that I am here now.
Text: Moldir Kakimbekova