Text and photos: Luka Saksio, Student of Degree Programme in Building Services Engineering, TAMK
(Talotekniikka, LVI)
____________________________________________________________________________________
One Russian Plus One Finn Equals More Than Two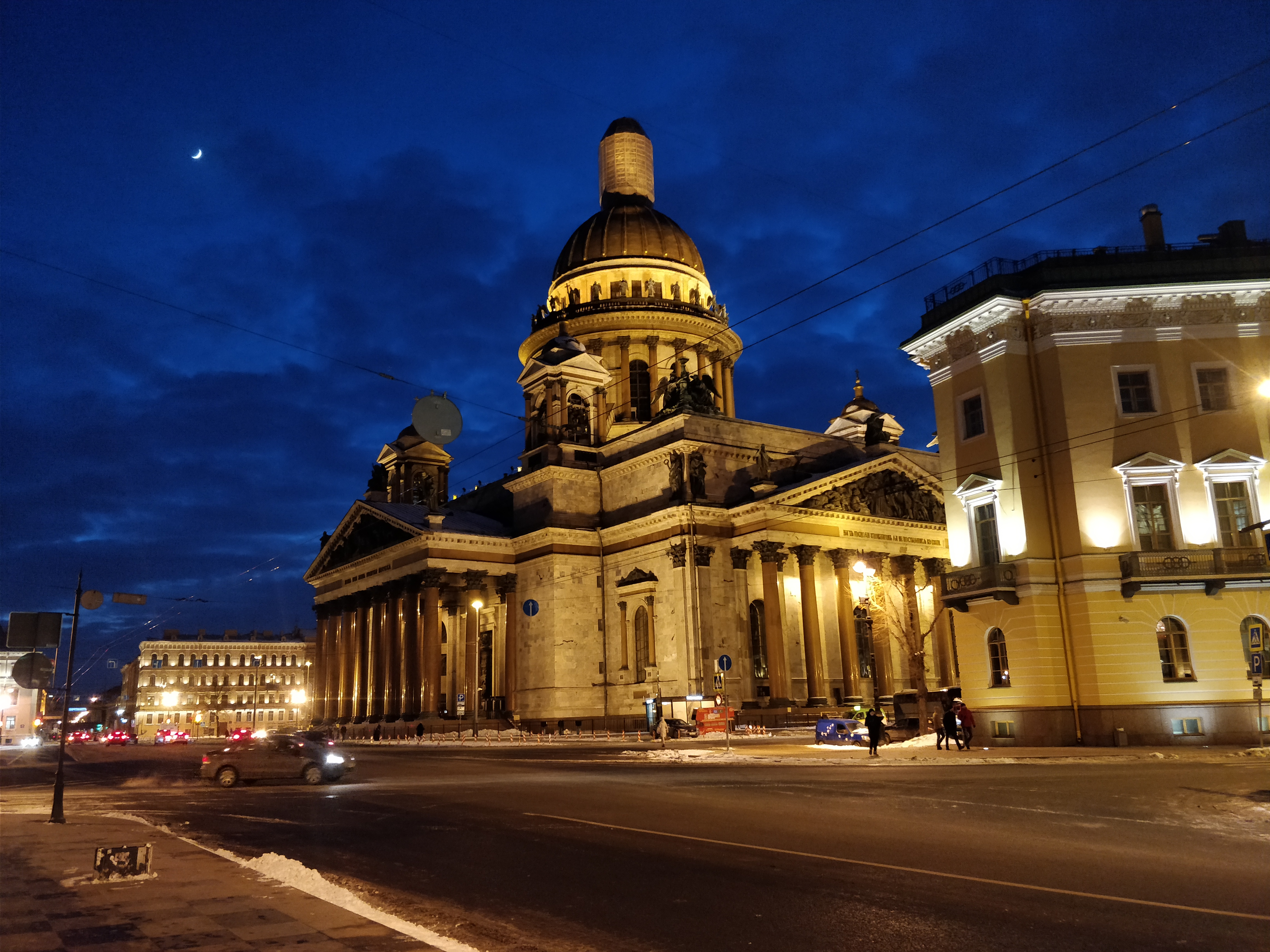 We had an amazing opportunity to visit St. Petersburg from March 18th to March 24th 2018 with a group of people participating a course about cultural diversity. Our group, hopping to Allegro train, going from Finland to Russia, included a mix of people from different degree programmes from Tampere University of Applied Sciences and from Helsinki University Aleksanteri Institute. All of us more or less unknown to each other, all somehow unfamiliar with the culture of Russia.
The students from Russia participating this project were from North-West Institute of Management and from ITMO University. On the second evening of the trip, we had a lovely dinner in a local Georgian restaurant.
It was one of our first opportunities to get to know the Russian students who were participating in our project. At this moment already, they all turned out to be very talkative and not at all introverted, as I first had assumed for some reason. Although, many of them said they aren't normally so very loquacious, it seemed like they were much more talkative than us Finns. That's something depending on the person, of course, but this is how it first seemed like to me.
Over the Expectations
The trip proved out to be more than just a school trip, at least for me – it was a very important experience. The fluency of spoken English and the skills for cooperation with other people really evolved in me during the stay, both of which I consider really important factors in working life. It was very easy but still so very challenging at the same time having to cooperate with foreign people all week, with them having their own accents, different levels of spoken English and the weird features of their cultures. But eventually, as we got to know each other a little bit better, it all started to flow spontaneously and everyone found the common tune.
Real-life Project Work
As we had had the time to get to know each other, we were separated to smaller groups and then given different kinds of project works concerning an all-new way (at least for most of us) to approach businesses: via business model canvas. Each group consisted of different nationalities (there were others too than only Finns and Russians), which made the project even more interesting. After a little theory about the business model canvas, it became clear to us how to use it as a tool to understand every aspect of the business and innovate new things for our project companies.
My group got Bonava as the project company. It's a construction company (or a housing company as they call it) that operates in Scandinavian countries and in St. Petersburg. As a contact person for the company we had Pekka Eskola, a development manager of Bonava in St. Petersburg. To figure out new, out of the box innovations for the company, we were told several times by teachers and Pekka himself to throw every crazy idea on the canvas that crosses our minds, and then consider letting some of the worst ones go afterwards.
At first that was kind of hard for us, but as we got moving with the task, the canvas started to get filled of ideas. We got help during the process from the teachers and Pekka, and finally succeeded to make a full canvas and a complete story to support it. I think Pekka liked the presentation we gave him at the Bonava headquarters, as we managed to figure out almost everything their development team had came up with during the past few years, and even a little more.
Success in Every Way
The group attending the project was full of unbelievably cooperative and skillful people. I could've never thought that mixing several cultures would end up with a project task as big as this having done absolutely wonderful works that I know will help the companies in their businesses in the future.
As a conclusion, the trip was a fantastic once-in-a-lifetime experience for each and everyone of us involved. Learning about cultural differences in theory is nothing compared to a real-life practice like this. Even just small conversations in a foreign language sets people in a mood of receiving information almost as easily as in their own language, and personally getting to know foreign people they're working with as a group, makes things really easy. On top of the unique chance of getting to work with people from different cultures, I believe everyone of us made some long-lasting friendships during the trip that will never be forgotten.